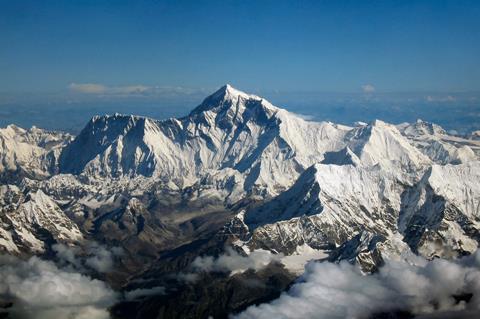 Mary Magdalene screenwriter Philippa Goslett will adapt Himalaya for Pulse Films and Film4, chronicling the extraordinary journey by three 1950s housewives into the previously uncharted Zanskar mountain region.
The project is based on Antonia Deacock's book No Purdah In Padam and the diaries of Eve Sims and Anne Davies – the three women who organised the 1958 Women's Overland Himalayan Expedition that defied gender and political expectations.
Upon learning their husbands were planning the British-Pakistani Forces Himalayan Expedition, the women plotted an adventure of their own, travelling more than 16,000 miles from England through Europe, Iran, Pakistan, and Afghanistan.
When they reached India the adventurers obtained an audience with Prime Minister Nehru, who arranged permission for them to trek 300 miles into the politically sensitive and uncharted Zanskar region of the Himalayas.
Thomas Benski, Lucas Ochoa and Moss Barclay will produce for the UK, US and Paris-based Pulse Films, and Julia Oh will oversee development for Film4.
Goslett's screenwriting credits include Litle Ashes with Robert Pattinson, and she co-wrote How To Talk To Girls At Parties with Elle Fanning and Nicole Kidman.
"This is a very contemporary story by virtue of its unapologetically modern-minded characters," Pulse Films said. "We are thrilled to be working with Philippa and Film4 on such an inspiring story that captures the timeless spirit of adventure and celebrates these extraordinary women and the astonishing power of their collected endeavour."
Showtime recently acquired North American TV rights to Pulse Films' Chelsea Manning documentary XY Chelsea. Pulse recently announced its push into scripted TV led by Ochoa with Gangs Of London for Sky Atlantic, Cinemax and HBO that Gareth Evans will direct, and Atomic Bazaar to be directed by Gregory Burke.