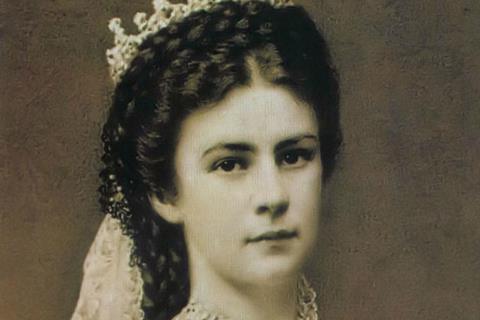 German sales outfit The Match Factory is to handle international sales on Frauke Finsterwalder's Sisi – Kaiserin Elisabeth (working title), which aims to cast new light on the 19th century Empress of Austria.
It will tell the story of Elisabeth, who was nicknamed Sisi and would go on to become Queen of Hungary, thought the eyes of her lady-in-waiting.
Produced by Munich-based Walker+Worm Film, it will shoot on location in Germany, Switzerland, Ireland and Morocco from autumn 2020.
Finsterwalder has co-written the screenplay with her husband, the bestselling German author Christian Kracht. The pair previously collaborated on German satire Finsterworld, which starred Ronald Zehrfeld, Corinna Harfouch and Sandra Hüller, and picked up awards at Zurich and Edinburgh following its premiere at the Montreal World Film Festival in 2013
Their new screenplay will show a woman – surrounded only by other women and separated from her husband for many years – who traveled throughout Europe, spoke six languages, practised competitive sports and was not subdued by the strictures of the Viennese court.
"Films should always create a new myth," said Finsterwalder. "I want to show Empress Elisabeth was a radical, intelligent and modern woman, much more than the Sissi with double 's' we all know. Elisabeth was simply born a century too early."
Berlin-based distributor DCM will release the film theatrically in Germany and Switzerland, said, "Sisi's moving story promises to be a feminist film full of snappy dialogue," and promised "a gripping drama with elements of jet black comedy."
The original trilogy – Sissi (1955), Sissi: The Young Empress (1956) and Sissi: The Fateful Years Of An Empress (1957) – were each seen by more than 20 million cinema-goers when first released in Germany and they have been a regular fixture in the German and Austrian Christmas TV line-ups for decades.
Their popularity endures with Germany's ARD network set to broadcast the first two films this Christmas Day and the concluding instalment the following day.
An English-language high-end TV adaptation of Allison Pataki's best-selling novels The Accidental Empress and Sisi: Empress On Her Own, is also in the works with Patrick Wachsberger and Pascal Breton's US-based joint venure Picture Perfect Federation.