EXCLUSIVE: Lucas Akoskin's new venture lines up story of Hasidic musician superstar.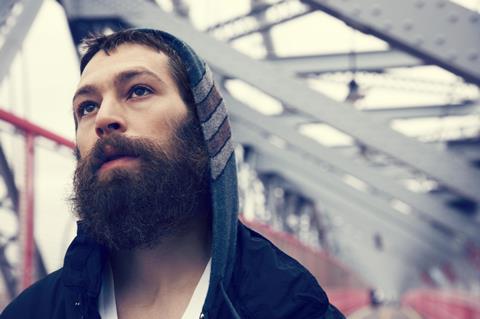 Santa Monica-based Aliwen Entertainment has signed Holy Rollers director Kevin Asch to King Without A Crown, based on the story of the Jewish American reggae singer, rapper and beatbox performer Matisyahu.
Aliwen Entertainment founder Lukas Akoskin is producing with Bonnie Timmerman and Jonathan Gray. The project is a collaboration between Aliwen, Bonnie Timmerman Productions and Big Jack Productions.
Tommy Swerdlow, whose screenplay credits include Cool Runnings, wrote the script that recounts key episodes in the life of Matisyahu from the ages of 17 to 27.
The film will chronicle Matisyahu's remarkable transformation from his secular origins as Matthew Miller to becoming a rabbi and Hasidic Jewish rock star. Matisyahu himself is creatively and musically involved in the project.
The producers anticipate an autumn start in New York and Israel and are out to casting for a star capable of portraying a "spiritually transformative one-of-a-kind artist".
Asch directed Holy Rollers which starred Jesse Eisenberg as an Orthodox Jew in Brooklyn who became an Ecstasy smuggler in the 1990s.
"At its heart I have always believed this film is not a musician's biopic," Asch said. "But like my first film, Holy Rollers, it's a unique coming-of-age journey about faith and identity. I am inspired by the idea of exploring the juxtaposition of a wayward youth who discovers his path and in turn becomes a pop-culture phenomenon."
Aliwen's slate includes an untitled Tina Modottis film by Argentina's Lucia Puenzo, and an upcoming project by Iranian auteur Bahman Ghobadi.
Argentinian producer and actor Akoskin previously ran BN Films and served as producer on On The Milky Road, Captive, and Words With God.
Among his executive producer credits are Nightingale, Automatic Hate, and upcoming The Jesuit.