EXCLUSIVE: The Founding Of An Army is the third in a trilogy of historical propaganda films.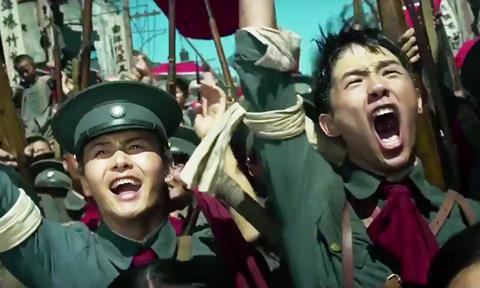 Hong Kong-based Media Asia Films has picked up international rights to The Founding Of An Army, directed by Andrew Lau (Infernal Affairs) and starring Liu Ye and Zhu Yawen.
Produced by China Film Group (CFG), Bona Film Group and other Chinese companies, the historical propaganda film is the third installment in a trilogy that also includes The Founding Of A Republic (2009) and The Founding Of A Party (2011). Scheduled for Chinese release on July 29, it tells the story of the founding of the People's Liberation Army (PLA).
Like other recent propaganda-driven Chinese films, such as The Taking Of Tiger Mountain and Operation Mekong, the film has been made in a commercial style with a star-studded cast so that it has genuine appeal for audiences. "The film boasts some of the most spectacular war scenes that the director has ever done on both visual and visceral levels," said Media Asia general manager Fred Tsui.
Liu Ye is known to international audiences for his roles in Zhang Yimou's Curse of The Golden Flower and Lu Chuan's City Of Life And Death, while Zhu Yawen starred in Ann Hui's The Golden Era. The Founding Of An Army also stars Huang Zhizhong (My War) and Oho Ou (The Left Ear).
Media Asia is introducing the film to buyers in Cannes and screening ten minutes of new footage. The company's Cannes slate also includes John Woo's Manhunt, Leon Lai's Wine War and omnibus film Eight And A Half.