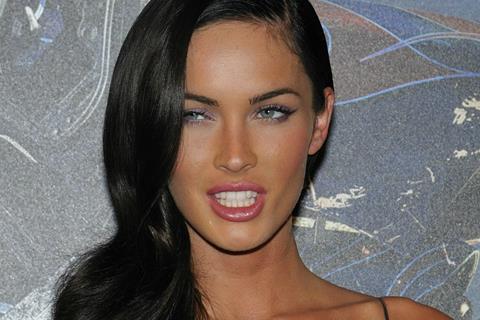 Megan Fox has signed on to star in Till Death, Millennium Media's high-concept horror thriller from director S.K. Dale that the company is taking to EFM in an aggressive push to worldwide buyers.
Production is scheduled to begin in March at Nu Boyana Studios in Sofia, Bulgaria on the story of Emma (Fox), who is left handcuffed to her dead husband as part of a sickening revenge plot and must survive two hired killers on their way to finish the job.
Jason Carvey wrote the 'Blood List' screenplay and David Leslie Johnson-McGoldrick (Aquaman, The Conjuring 2 and their upcoming sequels), will produce alongside Tanner Mobley, Les Weldon, Yariv Lerner, and Rob Van Norden for Millennium Media.
Executive producers are Avi Lerner, Trevor Short, Boaz Davidson, Jeffrey Greenstein, and Jonathan Yunger of Millennium Media.
Transformers and Jennifer's Body star Fox recently starred opposite James Franco, Joey King, Will Ferrell and Seth Rogen in Zeroville directed by Franco. She recently wrapped production on Big Gold Brick from director Brian Petsos opposite Oscar Isaac and Andy Garcia, and comedy Think Like A Dog opposite Josh Duhamel for director Gil Junger.
Millennium's Greenstein said: "When we first read this concept on the Blood List, it immediately grabbed our attention. It's a fun, suspenseful ride that's going to shock and satisfy audiences worldwide – and we couldn't be more excited for Megan to bring this to life."
Millennium Media's The Hitman's Wife's Bodyguard is set for wide release in the US through Lionsgate on August 28, and Millennium Media is in post-production on the Kate Beckinsale action comedy Jolt directed by Tanya Wexler.
Fox is represented by ICM Partners, Dale by Zero Gravity and Paradigm, and Carvey by Gotham Group and Darren Trattner.