EXCLUSIVE: Ensemble cast features Juliette Binoche, Fabrice Luchini and Valeria Bruni Tedeschi; sales to launch at Cannes Marché.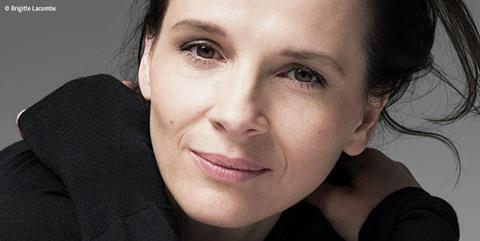 Memento Films International (MFI) has secured sales rights to Bruno Dumont's Slack Bay (Ma Loute), co-starring Juliette Binoche, Fabrice Luchini and Valeria Bruni Tedeschi.
The quirky, dark comedy revolving around an investigation into a series of mysterious disappearances on the beaches of northern France.
The film follows Dumont's Li'l Quinquin, the four-part TV series that premiered at Cannes in Directors' Fortnight last year to rave reviews and marked a change in genre for the director of Cannes Grand Prix winners Humanité and Flanders. Some 1.4 million viewers watched the series when it was broadcast in France in September 2014.
"Bruno Dumont's brilliant and hilarious script is a breath of fresh air," said MFI sales chief Tanja Meissner.
"We've always loved Bruno's cinema but Li'l Quinquin truly surprised us, becoming a cult item at once. We're very excited to work on this project which is bound to become one of the most unique, inspired, dazzling films of next year."
MFI will kick off sales on the picture in Cannes, during which a high-profile cast will be announced.
Summer shoot
Set in 1910, Slack Bay unfolds against the backdrop of an area along the northern French coast known as La Slack, after a local river that only flows into the sea at high tide.
Following the mysterious disappearance of several tourists as they relax on the bay's beautiful beaches, famous inspectors Machin and Malfoy are called in to investigate.
Their enquiries bring them in to contact with two families from opposite sides of the social spectrum: the troublemaking Bréfort ferrymen clan, led by a patriarch nicknamed "The Eternal", and the Van Peteghems, a decadent, bourgeois family who spend every summer in their imposing holiday mansion overlooking the bay.
When the Bréforts' most boisterous son Ma Loute and the Van Peteghem's mischievous daughter Billie embark on a peculiar love story, the lives of both families are unexpectedly shaken to the core.
Binoche, who previously starred in Dumont's Camille Claudel, has signed to play the matriarch of the Van Peteghems. As in previous Dumont films, several roles will be filled by amateur actors drawn from the locality of the shoot.
The production is due to shoot this summer in northern French, for a planned delivery in mid-2016.
The film, budgeted at $7.5m (€6.9m), is a French-German co-production involving Dumont's long-time Paris-based collaborator 3B Productions, French-German broadcaster Arte, Nord-Pas de Calais audiovisual fund Pictanovo and Berlin-based TwentyTwenty Vision with the participation of France's National Cinema Centre (CNC), Canal+, Cine+, Arte, Arte WDR and the Nord-Pas de Calais Region.
MFI's sister company Memento Films Distribution will handled the release in France.
Cannes slate
Other upcoming films on MFI's Cannes slate include Norwegian Joachim Trier's English-language debut Louder Than Bombs, starring Gabriel Byrne as the widower of a famous photographer (Isabelle Huppert) who stumbles on a secret in her past, and Xavier Giannoli's 1920s tragicomedy Marguerite, starring Catherine Frot as a wealthy French chatelaine who believes she has a beautiful operatic voice.
It has been a high-profile 12 months for MFI, which handled sales on last year's Palme d'Or winner Winter Sleep and more recently Still Alice, which has had a successful run internationally following Julianne Moore's best actress Oscar win.