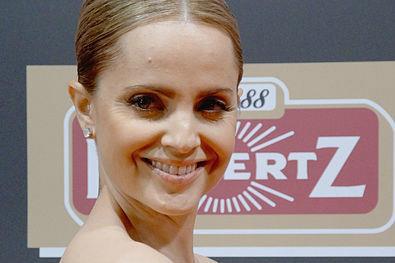 Voltage Pictures is capitalising on the box office success of elevated horror and has launched worldwide sales here on Apparition starring Mena Suvari, Kevin Pollak and newcomer Annalisa Cochrane.
Waymon Boone (My Daddy's In Heaven) directs the film, which is in post and follows a group of youngsters, guided by an app that connects the living to the dead, as they head to an abandoned castle.
Mark S. Allen, Howard Burd, Boone and Rob Rose co-wrote the screenplay, and the producers are Howard Burd and Allen. Voltage vice-president of acquisitions and development Babacar Diene sourced the project and negotiated the deal with Tiffany Boyle of Ramo Law.
"Elevated horrors like Apparition are yielding huge returns at the box-office, so we're thrilled to bring this project to our buyers as part of our robust and diverse AFM slate," said Alexandra Cocean, executive vice-president of international sales at Voltage Pictures. "Waymon Boone masterfully leads the fiercely talented Mena Suvari and Kevin Pollak through this terrifying and hugely satisfying horror gem."
Voltage's AFM slate include the action thriller Eve starring Jessica Chastain, which is currently in production. Tate Taylor directs.