EXCLUSIVE: UK sales outfit boards SXSW-bound doc about iconic 80s band.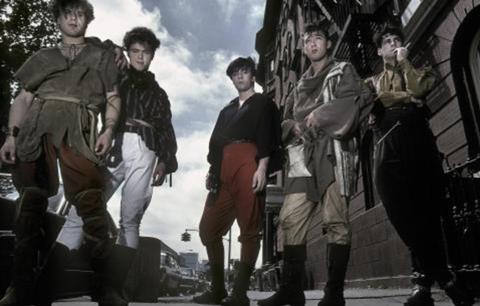 Metro International has boarded sales on documentary Soul Boys of the Western World about iconic 1980s band Spandau Ballet, which is set to premiere at SXSW in March.
The archive film charts the rise, fall and reunion of the New Romantic group, comprising Tony Hadley, Gary Kemp, Steve Norman, John Keeble and Martin Kemp, which sold an estimated 20 million records worldwide.
The documentary, which debuts in SXSW's 24 Beats Section, is directed by long-term Julien Temple collaborator George Hencken. Producers are Steve Dagger and Scott Millaney.
Metro International partner and head of sales Natalie Brenner told Screen: "We are very excited to have George Hencken's entertaining and beautifully crafted documentary on our slate.
"It's going to thrill the hordes of Spandau fans around the world but also delight anyone who harbors nostalgia for the 1980s music, fashion and culture."
Brenner and Metro colleagues will be shopping the doc at the European Film Market (EFM) in Berlin from this week.
Also on the slate are completed films Half of a Yellow Sun starring Chiwetel Ejiofor (12 Years a Slave) and Thandie Newton and Irish comedy The Stag starring Andrew Scott, best known for playing Moriarty in TV drama Sherlock.
In post-production is Nina Simone biopic, Nina starring Zoe Saldana and David Oyelowo and the next installment of Julien Temple's city-based documentary series, Rio: 50 Degrees.
Pre-production titles include super-hero thriller iBoy, set to star Will Poulter, who recently broke into the US with comedy We're The Millers after starring in British features Wild Bill and Son of Rambow.