EXCLUSIVE: Mia Hansen Love, Francois Ozon dramas and Cannon Films doc among Toronto haul.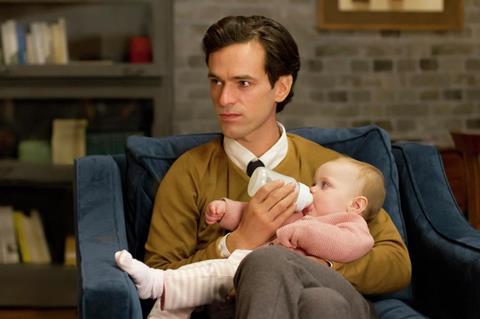 UK distributor Metrodome has secured UK and Ireland rights to a trio of films that played at this year's Toronto International Film Festival (Sept 4-14): Mia Hansen Love's well-received drama Eden, Francois Ozon's The New Girlfriend and documentary Electric Boogaloo: The Wild, Untold Story of Cannon Films.
All three will play at the London Film Festival (Oct 8-19).
Metrodome acquired Eden from sales agent Kinology in a deal negotiated by Metrodome head of acquisitions Giles Edwards and Kinology's CEO Grégoire Melin.
Directed by French auteur Mia Hansen Love and starring Felix De Givry, Pauline Etienne and Greta Gerwig, Eden charts the rise and fall of one of the DJs who pioneered the French electro music scene in the 1990s.
The film features cameo's from the likes of Daft Punk, Joe Smooth, the late Frankie Knuckles, Terry Hunter and MK. According to Edwards, Eden is "a soaring, searing, devastatingly intimate epic that is quite simply one of the finest films of 2014."
Ozon's latest, The New Girlfriend, was picked up from Films Distribution in a deal between Edwards and Films Distribution's Sébastien Beffa.
Based on a short story collection by crime writer Ruth Rendell, the drama stars Anaïs Demoustier, Romain Duris and Raphaël Personnaz.
The film follows a woman who falls into a deep depression after the death of her best friend but is given a new lease of life when she discovers a surprise about her friend's husband.
Edwards said: "The New Girlfriend is an elegant, playful, passionate and disquieting psychological drama that's part-Almodovar, part-Hitchcock, part-Douglas Sirk but all indubitably, defiantly and joyously Ozon."
From Mongrel International in partnership with Celluloid Dreams, Metrodome picked up Cannon Films documentary Electric Boogaloo: The Wild, Untold Story of Cannon Films. The deal was negotiated by Edwards and Mongrel's Charlotte Mickie.
Mark Hartley's doc centres on the story of the indie studio that produced more than 120 exploitation films, launched the careers of action stars including Chuck Norris, Jean-Claude Van Damme and Dolph Lundgren and also produced films from Franco Zeffirelli, John Cassavetes and Barbet Schroeder.
Edwards described the film as "a cinephile's banquet; rich, excessive and full of cheese".