EXCLUSIVE: Metrodome haul includes rom-com We'll Never Have Paris from Simon Helberg, star of The Big Bang Theory.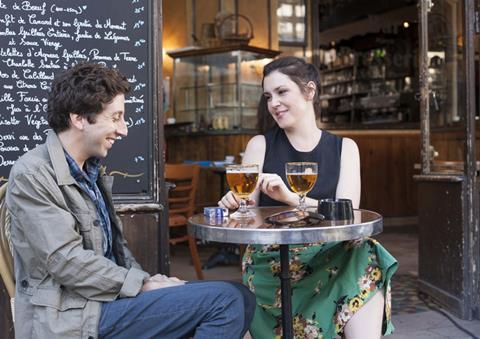 Metrodome has finalised deals on five films for distribution in UK and Ireland, including a deal with K5 for Simon Helberg's directorial debut We'll Never Have Paris.
Helberg, who plays Howard Wolowitz in US sitcom The Big Bang Theory, wrote, co-directed with Jocelyn Towne and stars in the rom-com, based on the co-directors' real life romantic history.
The film follows a neurotic young man rattled by a sudden declaration of love from an attractive co-worker moments before he is about to propose to his girlfriend.
Zachary Quinto, Alfred Molina, Melanie Lynskey, Jason Ritter and Maggie Grace co-star.
The deal was negotiated between Metrodome head of acquisitions Giles Edwards and Carl Clifton for K5 International with a release planned for late 2014.
Helberg comented on the deal: "After over 200 years of slightly underwhelming independence, I am proud to return to the United Kingdom with Metrodome as my intrepid leader, and share the hilarious tragedy that is my romantic life in We'll Never Have Paris."
Also new to Metrodome's slate is Berlin documentary Cathedrals of Culture, the 3D doc comprised of six 30-minute films from directors including Wim Wenders and Robert Redford.
The deal was negotiated between Metrodome MD Jezz Vernon and Philippa Kowarsky from Cinephil. Metrodome plans to release late 2014.
Also due for release in late 2014 is Sundance comedy-horror What We Do In The Shadows, from directors Taika Waititi and Jemaine Clement. That deal was negotiated between Metrodome's Edwards and Adeline Fontan Tessaur from Elle Driver.
Zombie film Goal of the Dead from La Horde team Thierry Poiraud and Benjamin Rocher is also slated for a late 2014 release. The deal was negotiated with Films Distribution's Sébastien Beffa.
Finally, the London-based outfit has also closed a deal on SXSW horror musical Stage Fright, starring Minnie Driver, Meat Loaf, Allie MacDonald and Douglas Smith.
The film is released in the US in April through Magnolia while Metrodome plans to release in late summer 2014. The deal was negotiated between Edwards and Nate Bolotin for XYZ Films.
Metrodome's upcoming slate includes Lukas Moodysson's We Are The Best!, Venice winner Miss Violence, Gerard Johnson's Hyena and Stuart Murdoch's God Help The Girl.