EXCLUSIVE: Shooting has begun on Crusader action film, with a cast that includes Game of Thrones' Kristian Nairn, aka Hodor.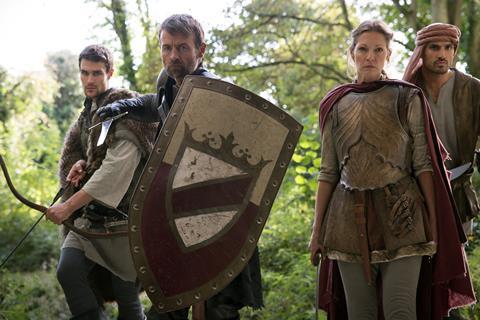 Metrodome International is to launch worldwide sales on action adventure The Four Warriors at the American Film Market (AFM) next month.
The film, which began principal photography on Oct 4, is shooting in Hampshire and the South of England with Colin Lloyd making his directorial debut from a script by Christopher Dane.
The ensemble cast includes Kristian Nairn, best known as Hodor in Game of Thrones, along with Christopher Dane, Fergal Philips, Alex Childs, Hadrian Howard and Glenn Speers.
Producers are Alexandra Baranska and Phil Hawkins for Philm Flicks, whose recent credits include the $2m psychological thriller The Last Showing¸ which starred Robert Englund (A Nightmare on Elm Street).
The Four Warriors tells the story of four battle-weary Crusaders, who take on a mission to track down the evil predator who has abducted all the men and children from a devastated village.