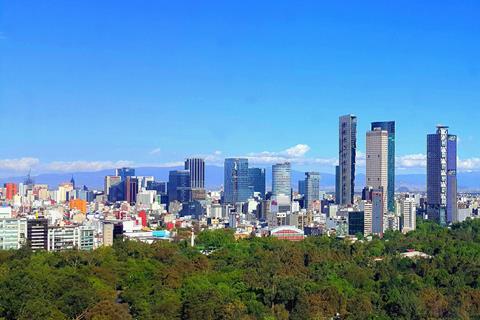 The Mexican government has backpedalled on a proposal to cut a key production fund after the film community confronted officials last night (May 21).
The latest twist in a dramatic week came as Oscar-winners Guillermo del Toro, Alfonso Cuaron and Alejandro G. Iñárritu joined fellow filmmakers, the Mexican Film Academy and union members in an online showdown with government representatives.
Officials abandoned plans tabled before Congress on Wednesday night to eliminate the Fidecine fund amid calls for greater support for the national film industry, and committed to further meetings with the community to review film laws.
Fidecine is one of Mexico's two public film production funds and is a critical plank in the country's national film support structure. It supports higher budget, more mainstream films, while the Foprocine fund backs auteur-driven work.
The government of president Andrés Manuel López Obrador has brought in sweeping cuts across Mexico as the country deals with the coronavirus pandemic, and had previously moved to eliminate the Foprocine fund.
Imcine is working with the Mexican Film Academy on a merger of the funds and details are expected to be unveiled in due course.
Imcine director Mario Novaro confirmed the development to Screen on Friday morning. "Both funds (merged in one) will keep their diversified support programmes and their finances intact," she said. "No cuts."
Last night del Toro told Screen that efforts to cut Fidecine were tantamount to a "deforestation" in an already fragile ecosystem.
Now all eyes will be on how Imcine and the Mexican Film Academy collaborate in the coming weeks to submit proposals to lawmakers in time to address funding applications for 2021.