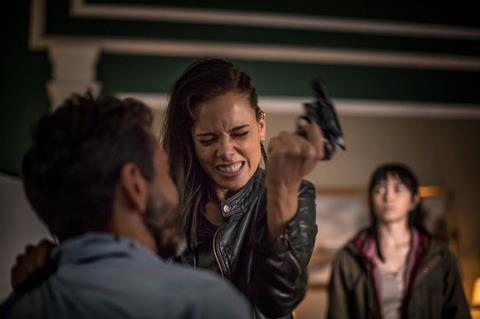 Pantelion has picked up US rights to Guillermo Amoedo's Mexican horror The Inhabitant from the team behind Eli Roth's The Green Inferno and Knock, Knock.
Worldwide sales agent FilmSharks brokered the deal and has also licensed rights to Entertainment Co for Japan, Cinema Prestige for Russia, Antenna for southeast Asia, and BF Distribution for Peru and Chile.
Mexico's Televisa/Videocine has set a June 15 release for the film, which is presented today [Friday May 11] as part of the Blood Window genre programme on the Croisette and again on Saturday.
The Inhabitant centres on three sisters who break into a wealthy senator's house where they discover a terrifying secret in the basement. It is produced by Rodrigo Trujillo and Rodrigo Bello are producing, while Miguel Asensio Llamas and Nicolás López of Roth's Chilean genre partners Sobras International Production serve as executive producers.