In one of the biggest EFM deals ever, the studio has paid what Screen understands to be in the mid-teens for the upcoming comedy drama.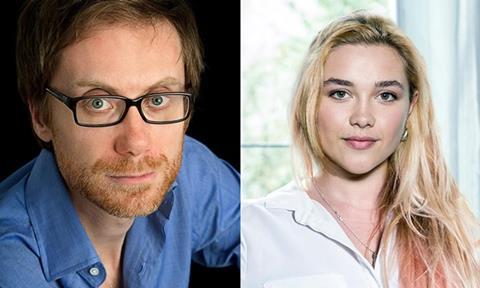 MGM brokered the deal with WME Global and Bloom on behalf of the filmmakers. MGM has international outputs deals but no direct distribution in the US and at time of writing no further details on how it will eventually release the film were forthcoming.
Production is scheduled to commence later this month in London and Los Angeles on the life story of Paige, a WWE Superstar from Britain who hails from a wrestling family.
Stephen Merchant will write and direct the comedy drama to star Lady Macbeth breakout and Screen Stars Of Tomorrow 2016 selection Florence Pugh, and Jack Lowden.
WWE Studios and Film4 will co-finance Fighting With My Family and produce alongside Dwayne Johnson and Dany Garcia's Seven Bucks Productions and Misher Films. Film4 developed the project from inception.
Paige's family was the subject of the Channel 4 documentary The Wrestlers: Fighting With My Family. Johnson, a former wrestling icon, saw that film and was inspired to get involved in a feature version.
He will take a role in the project and serves as executive producer alongside Garcia and Seven Bucks Productions' Hiram Garcia. Kevin Misher of Misher Films will produce alongside WWE Studios president Michael Luisi.