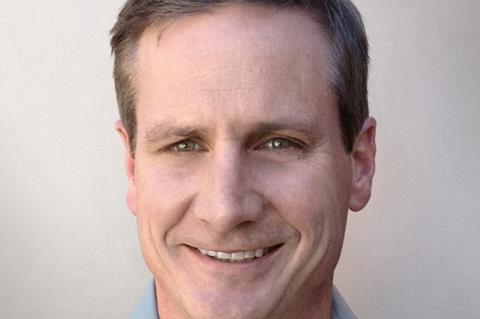 Orion Pictures, the motion picture label established in the early 1980s, is being relaunched by Metro-Goldwyn-Mayer (MGM) as a new, stand-alone US theatrical marketing and distribution company to distribute Orion's productions and acquisitions. Gary Barber, chairman and CEO of MGM, made the announcement on Wednesday.
Veteran entertainment executive John Hegeman has been appointed to the newly created role of president to run Orion Pictures, reporting to Jonathan Glickman, president of MGM's motion picture group, beginning this week, ahead of the 2017 Toronto International Film Festival.
Michael Sucsy's YA romance Every Day, starring Angourie Rice, Maria Bello and Debby Ryan will be the first film released under the new label on February 2, 2018. Based on David Levithan's New York Times best-selling novel of the same name, Every Day centres on Rhiannon (Rice), a 16-year-old girl, who falls in love with a spirit named A, who is a traveling soul who wakes each morning in a different body, living a different life every day.
The screenplay was written by Me And Earl And The Dying Girl's Jesse Andrews. Every Day is an MGM Pictures production, produced by Likely Story and FilmWave.
Under the new Orion Pictures label, Hegeman will build out a theatrical distribution, marketing and digital team and will be responsible for the marketing and distribution of four to six modestly- budgeted films a year, across genres and platforms, both wide and limited releases for targeted audiences.
Hegeman, who spent over a decade at Orion early in his career, joins Orion from Blumhouse Productions' Blumhouse Tilt (BH Tilt), where he served as president of the division. During his time at BH Tilt, Hegeman oversaw the successful wide release of the Orion Pictures' production of James Gunn's horror-thriller, The Belko Experiement in March 2017.
Hegeman has a long history in theatrical marketing, having worked on such diverse titles as Fury, 28 Weeks Later, Crash, Saw, Diary Of A Mad Black Woman, The Blair Witch Project and Birdcage, among many others. Prior to BH Tilt, Hegeman has held various executive positions, including chief marketing officer for New Regency Productions, chief operating officer for Fox Atomic, and president of worldwide marketing for both Lionsgate and Artisan Entertainment.
Barber said: "Orion is one of MGM's legacy brands that has released crowd-pleasing hits like The Terminator, Robocop, and such critically acclaimed films as Silence Of The Lambs and Dances With Wolves. We couldn't think of a better time to revitalise this nostalgic brand and return to US theatrical distribution utilising this label, with John leading the marketing and distribution efforts."
Glickman said: "After working together, we saw first-hand John's ingenuity in creating disruptive marketing campaigns with limited budgets. He is the ideal executive to lead Orion as he has proven that he can deftly craft strategies for releases, spanning all genres, to reach targeted audiences without the burden of high-cost traditional advertising."
Hegeman added: "Orion Pictures was founded as a home for innovative filmmakers with unique voices and stories to tell. The new Orion Pictures will embrace that same principle and continue to release commercial entertainment that does not conform to any specific genre, platform or scope. I am excited to work together with Gary and Jon and for what lies ahead."