Derek Cianfrance's The Light Between The Oceans sells to Arthouse, which also buys Jesse Owens biopic Race.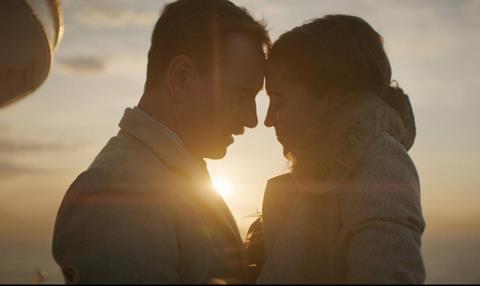 Moscow-based indie distribution outfit Arthouse has picked up Derek Cianfrance's The Light Between Oceans.
The film stars Michael Fassbender (Steve Jobs) and recent Oscar-winner Alicia Vikander (The Danish Girl) as a young Australian couple who adopt an abandoned child.
Oscar-winner Rachel Weisz (The Lobster) co-stars as a mysterious woman who may be the child's mother, in the story based on the novel of the same name by M.L. Stedman.
Theatrical in Russia is planned for September 8, to coincide with the U.S. release of the film.
Arthouse's managing director Evgeny Pivovarov said: "We're extremely proud to bring such a great story to Russian audiences. The Light Between Oceans is a worldwide bestselling book that is very well known in Russia. The film has an amazing cast, a wonderfully talented director, and it's led by one of the most experienced and successful producers under the umbrella of DreamWorks. It's a true work of art."
Arthouse has also acquired Stephen Hopkins' Race, which stars Stephan James as African-American athlete Jesse Owens, with a release in Russia planned for June 9.
Among Arthouse's recent releases are recent Oscar nominee Carol, Palme d'Or winner Dheepan, and Golden Bear winner Taxi.