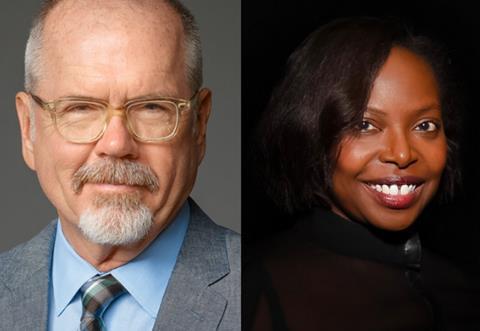 The American Film Institute (AFI) on Tuesday (June 12) announced the appointment of Michael Lumpkin as director of AFI Festivals as AFI FEST director Jacqueline Lyanga departs to pursue new opportunities.
In his new position Lumpkin, who has served as director of AFI DOCS since 2015, will lead both AFI FEST and AFI DOCS.
Lyanga became AFI FEST director in 2010 and will consult with AFI until the end of the month. During her tenure she turned the event into an essential curator and an increasingly relevant awards season staging post.
Both festivals will continue to operate as separate festivals, however year-round programming and operations will be combined to streamline efforts with studios, distributors, sponsors and cultural partners.
AFI FEST takes place each autumn in Hollywood, while AFI DOCS runs in June in the Washington, DC, area. AFI DOCS 2018 kicks off on June 13 with the world premiere of Personal Statement.
"AFI has celebrated films at festivals since its founding more than 50 years ago," Bob Gazzale, AFI president and CEO, said. "As the art form continues to evolve in exciting ways — so has the art of finding an audience, and this new structure will strengthen AFI's voice on both coasts and across the nation."
Prior to AFI, Lumpkin was executive director of the International Documentary Association for six years, and headed Frameline and its San Francisco International LGBTQ Film Festival for 25 years. He also produced HBO's 1995 documentary The Celluloid Closet.
"I am incredibly honoured to have the opportunity to lead AFI's portfolio of outstanding film festivals spanning the country and all film genres, from AFI FEST, now in its 32nd year, to AFI DOCS in its 16th year, as well as other AFI film festival events," Lumpkin said.
"I look forward to working with all of AFI's talented and dedicated exhibition staff on what will be stellar events in DC this month and in Hollywood in November."
"It has been an amazing and extremely rewarding experience to be part of the festival's growth in scope and influence as the Director of AFI FEST for the past eight years," Lyanga said. "My time at AFI goes back to 2005 during which I've seen this incredible organisation continue to evolve and I have been able to work closely with a tremendous and passionate group of movie-lovers. I'm so proud of where we've taken the festival, and now I'm ready for new challenges and opportunities."