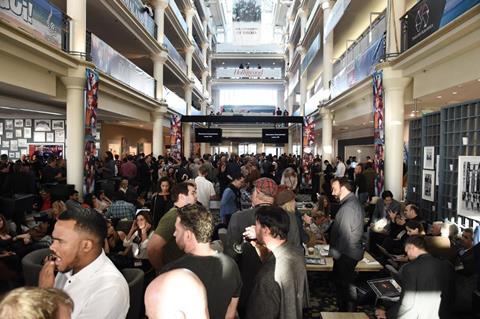 Michael Ryan of GFM Films has been re-elected as Independent Film & Television Alliance (IFTA) chairperson and will serve from 2019-21.
The organisation's 15-person board comprises newly elected members voted in at Wednesday's annual elections: Tannaz Anisi (13 Films), Scott Bedno (Myriad Pictures), Caroline Couret-Delégue (Film Seekers Limited), Clay Epstein (Film Mode Entertainment), Patrick Ewald (Epic Pictures Group), Jeffrey Greenstein (Millennium Media), Jay Joyce (Artist View Entertainment), Jeannine Tang (Participant), and Adam Wright (Voltage Pictures).
They join those serving the second year of their two-year term: Lloyd Kaufman (Troma Entertainment), Anna Marsh (StudioCanal), Nat McCormick (The Exchange), Alison Thompson (Cornerstone Films), and Frederick Tsui (Media Asia).
"IFTA is the only organization that unites the collective voice of the independents around the world and works with international governments and decision makers to realize the massive economic and cultural contributions of their work," said Ryan. "I am pleased to continue as Chairperson and collaborate with this exceptional Board to further tell our story on a global level."
"Michael's dedication to IFTA has been tremendous and he has provided strong leadership during a period of intense challenge for the Independents," said IFTA president and CEO Jean Prewitt. "With his guidance and the support of this very strong group of executives on our Board, IFTA is well-equipped to shape its activities for the future."