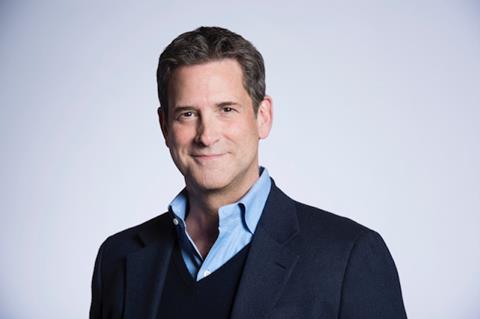 MGM has appointed Michael Wright as president of the premium pay-TV network Epix. He will report to MGM chairman and CEO Gary Barber.
Wright will begin his new role on December 4 working out of MGM's headquarters in Los Angeles. He will shepherd Epix's goals for expanded original programming, and will lead creative and marketing efforts.
Business operations will continue to be overseen by Monty Sarhan, executive vice-president and general manager for Epix. Sarhan will also work closely with MGM's president of worldwide television distribution and acquisitions Chris Ottinger on all distribution matters.
Wright was previously the CEO of Steven Spielberg's Amblin Partners, which he helped launch in 2015. Under Wright's leadership, the company most recently released The Girl On The Train, Office Christmas Party and A Dog's Purpose, and prepared the upcoming films The Post, Ready Player One, and The House With A Clock In Its Walls, starring Jack Black and Cate Blanchett.
Prior to joining DreamWorks Studios in 2014, Wright was president and head of programming for TBS, TNT, and Turner Classic Movies. During Wright's tenure at Turner, he led TNT and TBS to the top of the cable charts for 10 consecutive years. Wright has programmed such series as The Closer, Into The West, and Southland.
Barber said: "We are thrilled to welcome Michael into the MGM family. His television industry experience and creative instincts are the perfect combination to help us execute on our original content strategy for Epix and drive additional value creation for MGM overall."
Wright said: "Epix, under MGM's ownership, is strongly positioned to excel as a provider of engaging, entertaining original content. This is an exciting time in our business, and I'm looking forward to working with Gary, the Epix and MGM teams, to bring the best storytelling voices to the network and move Epix into the next phase of its growth."