The comic will star as his own mentor and legendary teacher Del Close in the comedy Del.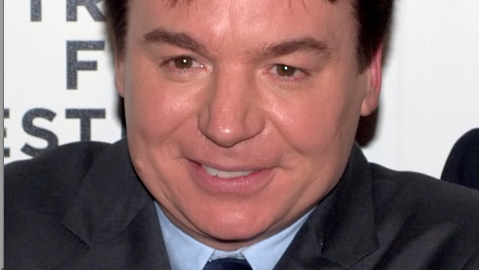 Covert Media CEO Paul Hanson announced the casting at the EFM on Thursday. The company is fully financing and has launched sales in Berlin.
Hanson and Covert will produce alongside the project's director Betty Thomas, The Second City's Diane Alexander, Robert Teitel of State Street Pictures, and Thruline Entertainment's Ron West.
Andrew Alexander of The Harold Ramis Film School / The Second City, Covert's Elissa Friedman, Media Content Capital's Sasha Shapiro and Anton Lessine, and Thruline's Chris Henze are on board as executive producers.
Del centres on an aspiring comedian who comes under the wing of Close, the teacher at Chicago's improv powerhouse Second City who earned notoriety for pushing his students to their limit. Nick Torokvei wrote the script.
Besides Myers, Close's students include John Belushi, Chris Farley, Dan Aykroyd, Bill Murray and Tina Fey.
"Mike Myers is a comedy genius and the perfect actor to inhabit this complicated, funny, poignant character," Hanson said. "A pioneer of his craft, Close has passed his knowledge of humour and improv to the group of comedians that everyone knows today and this hilarious script examines that intimate relationship with his students that has made them so successful."
"I am thrilled we are able to tell the story of this mercurial genius. He forced our actors to work at the top of their intelligence and influenced a generation of talent," Alexander said.