EXCLUSIVE: The thriller will be sold at Mipcom this week.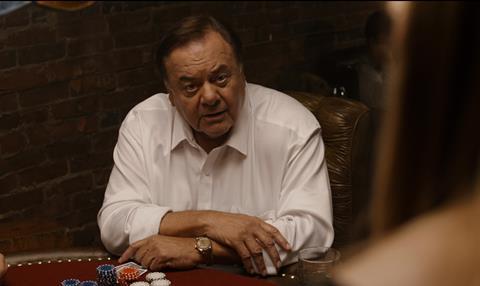 Screen Media Ventures has acquired worldwide rights to Sudden Storm Entertainment's Cold Deck and will begin foreign sales on the crime thriller at this week's Mipcom market in Cannes. A US ancillary release is planned for late this year or early 2016.
Cold Deck stars Paul Sorvino, Robert Knepper and Stéfano Gallo in the story of a gambler who has to pull off a high-stakes heist in order to get out of debt. Zack Bernbaum (And Now a Word From Our Sponsor) directs from a screenplay by Jason Lapeyre (I Declare War), Gallo and Slater Jewell-Kempker.
Jesse Ikeman and Jeff Glickman from Sudden Storm produced alongside executive producers Justin McConnell, Gallo and Bernbaum.
The deal was negotiated by Ikeman, Unstable Ground's Justin McConnell and Screen Media director of worldwide acquisitions Seth Needle.