The Doha-based media and entertainment company has acquired 100% of Miramax following a deal with Qatar Investment Authority and Colony Capital announced on Wednesday.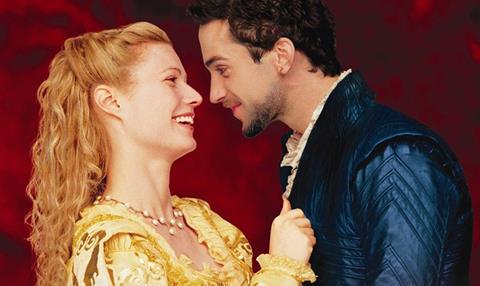 There had been speculation about the deal last year as the Middle East sports broadcaster flexed its claws. It made several successful bids on French sports broadcasting contracts and had identified entertainment production as a growth area.
The parties said Miramax, the storied entertainment company that has gone through several owners after Harvey and Bob Weinstein founded it in 1979, will continue to operate as a film and TV studio.
This year Miramax will invest in and co-distribute the likes of Bad Santa 2, Bridget Jones's Baby, The 9th Life Of Louis Drax, and Southside With You, the Sundance entry that Miramax acquired in a $2m North American deal announced in Berlin and will distribute with Roadside Attractions.
The slate includes From Dusk Till Dawn: The Series, heading into its third season. Miramax's library of more than 700 titles includes The English Patient, Shakespeare In Love, Chicago, and No Country For Old Men.
Colony Capital founder Thomas J Barrack Jr said: "Miramax is one of the most iconic film brands in the world, housing a collection of the most celebrated and valued content libraries and management teams in Hollywood.
"In 2010, we were given the opportunity to shepherd the creative genius of the Weinsteins and Disney into the 21st century and share their mastery with the world by expanding distribution on a global basis through theatrical, digital and online providers.
"By riding the secular wave into online streaming, we successfully returned our partners' capital many times over and safeguarded the passion, dedication and hard work of the library's true artistic masters.
"Colony has done its job in repositioning the company to independent prominence and profitability as not only a library but a renowned producer of independent film and television. Our sale to beIN will provide not only stewardship for these irreplaceable films but a best of class strategic owner focused on expansion of production and the betterment of the Miramax brand. We are fortunate to have found Nasser Al-Khelaifi and BeIN Media Group as the best of global class curator for the purpose of Miramax's growth and continued legacy."
Nasser Al-Khelaïfi, chairman and CEO of beIN Media Group, said: "We are extremely excited to have achieved this key milestone within our strategy. Miramax is a successful film and television company, providing a strong and recognisable brand, a unique library and industry expertise that complement beIN Media Group's plans to grow across the entertainment industry and develop new content production. As part of beIN Media Group, we will support in continuing to build this exciting platform. We very much look forward to working with the team."
Miramax CEO Steve Schoch said: "This is an exciting time in the evolution of our company, and we are thrilled to be a part of beIN Media Group. Miramax's growing 2016 slate is a testament to the incredible work of the team thus far to build on the proud Miramax legacy. In concert with beIN leadership, we look forward to further expanding our film and television output, broadening our distribution capabilities and fortifying our position as the premiere independent studio brand."