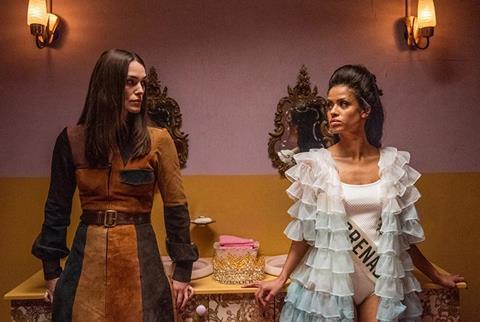 Producer Suzanne Mackie spent 10 years working to get Miss World comedy-drama Misbehaviour on to the big screen, only for it to be pulled after just four days due to the Covid-19 pandemic.
"All that time, all that love and it's just completely gone," Mackie told Screen. "It's devastating."
The film, about the women who plotted to disrupt the 1970 Miss World beauty pageant, led a small number of new releases in the UK on March 13 and stood a good chance of performing well on the back of positive reviews and as a feelgood alternative to the likes of Vin Diesel action film Bloodshot and horror thriller The Hunt.
But that was also the weekend that saw the beginning of social distancing following the coronavirus outbreak and the older, target audience were being advised to stay away from crowds. "With a heavy heart, I'd have to say it played to a diminished audience because our audience is the one that was heeding ever-more intense news about the virus and would be fearful of crowds," Mackie reflects.
Released by Walt Disney Studios and Pathe, Misbehaviour opened in eighth place, grossing £330,000 ($410,000) over its opening weekend – as takings of the top titles overall plummeted 50% on the previous weekend – and closed with £420,000 ($520,000) when theatres shut their doors shortly after.
But the film, directed by Philippa Lowthorpe, has been thrown a lifeline by securing an early digital release on April 15 – three months earlier than originally planned – and will give audiences in quarantine the chance to see the film at home. "We're thrilled that the film has been given a chance, which is all you can ask for at this time," says Mackie.
"Look, it was made for the big screen and the response from early screenings was always incredibly heartening because the audience laughed together and applauded at the end, which you know won't happen on a small screen. But it's a relief that it has this new opportunity for the story to be heard."
Funny and arresting
It is clear to hear the relief in the voice of Mackie, who is creative director at leading UK production outfit Left Bank Pictures and executive producer on hit Netflix drama The Crown.
This reaction is unsurprising, given the decade-long journey the producer has taken with the film, having first heard the key players – including protesters Sally Alexander and Jo Robinson as well as Jennifer Hosten, the first black Miss World winner – on a BBC Radio 4 programme in September 2010.
"Hearing them talk about their memories was immediately funny and arresting, but it was also very moving to hear them reflect on this moment in time," she recalls.
The screenplay was written by Rebecca Frayn (The Lady) and Gaby Chiappe (Their Finest) and Keira Knightley, Gugu Mbatha-Raw and Jessie Buckley were cast as Alexander, Hosten and Robinson respectively. Produced by Left Bank Pictures with backing from Pathé, BBC Films, Ingenious Media and the BFI, the film was a hot project at the AFM in 2018.
The ensemble group of women on screen was reflected by the largely female creative team behind the camera, including Mackie's fellow producer Sarah-Jane Wheale. "Misbehaviour has a sort of purity and integrity to it, which became very important to us," says Mackie of working with the real-life women portrayed in the story as well as the mainly female cast and crew.
"When we finally reached that moment of coming together and celebrating at the premiere as one, it was a really satisfying moment – and then along comes coronavirus."
Closures came like a tsunami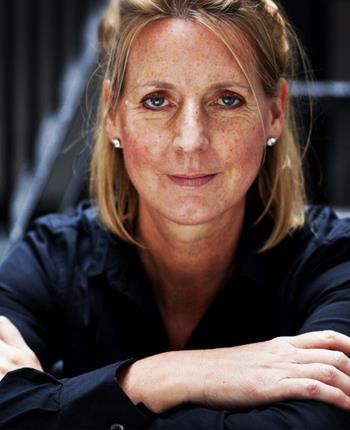 With press and marketing plans rolled out and cinemas booked across the UK, Mackie recalls how they hoped to weather the storm before it became clear that lockdown was approaching.
"The first week of it opening, you could just feel those closures coming like a tsunami," she says. "Until that moment, we thought we might be able to muddle through but, of course, you can't. It was just bigger and more powerful than any of us. There was such a sudden escalation of the severity of the virus. It felt like a sudden impact rather than a gradual one."
Following a series of other titles that elected to release early on digital platforms, Pathe made the decision – in consultation with Disney – to make Misbehaviour available to download-to-own for two weeks from April 15 and then available to rent.
There has been talk of re-releasing titles when cinemas finally re-open so might a film that had been in theatres less than a week get a second chance on the big screen? "I'd love to see it happen but I'm not sure it will," Mackie concedes. "Between the publicity and booking of cinemas, I think that slot would be hard to find again so I think the digital release might be its only chance."
Production community concern
In the meantime, Mackie is working hard from home on season four of The Crown, which had just finished filming when lockdown was imposed and is now in post-production. Asked about the general feeling in the production community, Mackie says: "Pretty worried. We're trying to support freelancers through initiatives and schemes but it breaks my heart to think about it, not knowing what the future will bring."
A recent survey revealed that 93% of film and TV freelancers are now out of work as productions grind to a halt. Mackie, whose previously produced features including Calendar Girls and Kinky Boots, optimistically adds: "The creative industry is unstoppable in so many ways. It is governed by so much imagination. We want to get back to filming in whatever way we can, but in a responsible way. We want to make it happen but there are guidelines that we must, of course, adhere to."
Until then, Misbehaviour is getting its second shot at finding an audience very soon. "We're mourning the loss of the film not being out there right now," says Mackie. "But if it's in the homes of people while we're all in this self-isolating, surreal time, at least it has a chance."