Seven high-end European and US drama series will participate in the 2017 edition of the EFM's TV co-pro event.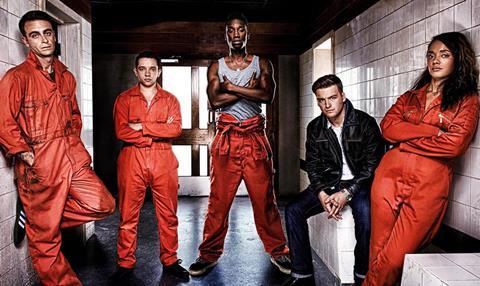 Seven projects will participate in the co-production strand of the Berlin market's TV programme Drama Series Days.
Scroll down for lineup
The seven projects on show are all high-end TV drama series that are seeking co-production and financing partners.
These include Cognition, a crime thriller concept from director Alex Garcia Lopez (Misfits, Utopia), which is being produced by UK outfit Catalyst Global Media and US company A Better Tomorrow Films.
Also being presented will be French historical thriller series Metro, about the first efforts to construct the Paris metro system, which comes from the producers of sci-fi thriller series Trepalium.
Further projects include a Belgian crime series, a Bulgarian mystery horror set on a high-rise estate, and a German-Austrian serial killer drama.
One further series will be presented in co-operation with Paris-based series festival and co-production forum Series Mania - Warrior, from director Christoffer Boe. As per previous editions of Drama Series Days, one of the six projects presented in the main programme will have the opportunity to travel to the next edition of Series Mania in April.
Holding its third edition in 2017, the event is a joint initiative between industry platforms European Film Market (EFM), Berlinale Co-Production Market, and Berlinale Talents.
This year, the CoPro Series programme will run for three days (Feb 13-15) rather than two. It will be held at the Zoo Palast cinema, which will operate as the primary meeting place for industry interested in series content.
Delegates will include filmmakers, buyers, sales people, producers, and financiers. At the event, registered participants can meet the series' creators and producers following pitching sessions where they will learn about the content on offer.
Projects selected for CoPro Series 2017:
Freud (Bavaria Fernsehproduktion & Satel Film), Germany & Austria
Cognition (Catalyst Global Media & A Better Tomorrow Films), UK & US
Omerta (Caviar), Belgium
Metro (Kelija), France
State Of Happiness (Maipo Film), Norway
Hausen (Tanuki Films), Bulgaria
Project in co-operation with Series Mania:
Warrior (Miso Film), Denmark