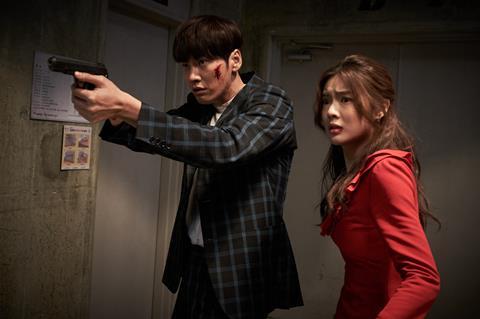 South Korea's kth is scoring strong sales on action comedy Mission: Possible, sealing deals with Japan (Klockworx), Taiwan (VS Cinema), the US (815 Pictures), Hong Kong, Singapore, Thailand, Malaysia, Vietnam and Indonesia (CJ E&M), Cambodia (Westec Media), the Philippines (Viva Communications) and in-flight (Encore Inflight).
Directed by Kim Hyung-joo, the film follows a rookie secret agent and private detective who pair up to investigate a firearms smuggling ring. Things start to spiral when their witnesses are killed and they becomes the prime suspects for the murders. Kim Young-kwang (On Your Wedding Day) and Lee Sun-bin (Rampant) star, respectively, as the detective and the agent.
The film opened at top of the local box office on February 17, taking 567,000 admissions so far according to the Korean Film Council (Kofic).
Kth has also sold Toy Soldiers, a theatrical documentary version of a popular web-based reality series, to Japan (Avex Entertainment), China (CJ 4DPLEX China), and Singapore, Thailand, Malaysia, Vietnam, Indonesia, Myanmar, Cambodia, Brunei, Laos, Philippines and East Timor (Clover Films).
The film follows a motley crew of local celebrities and athletes as they participate in activities including Underwater Demolition Team (UDT) training.