Spirited Away director's "last film" to open the Doha-backed youth festival.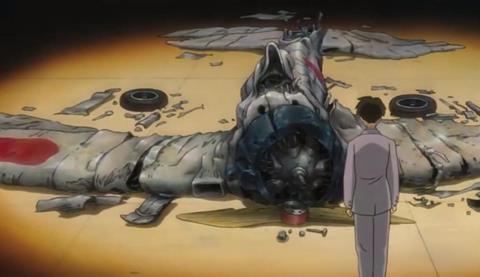 The first Ajyal Youth Film Festival (Nov 26-30), presented by the Doha Film Institute, will usher in its first edition with the MENA Premiere of Hayao Miyazaki'sThe Wind Rises.
Written and directed by Miyazaki, the anime feature derives inspiration from a short story written by Tatsuo Hori, which fictionalises the life of the designer of the fighter aircraft Mitsubishi A5M and its successor, the Mitsubishi A6M Zero, both of which were used for battle in World War II.
Fatma Al Remaihi, festival director, said Japanese anime is "extremely popular with the youth in the Middle East" and the festival will "pay tribute to one of the world's most followed art forms".
The tribute to anime also includes:
Lupin the Third: The Castle of Cagliostro [1979] by Hayao Miyazaki;
Horus: Prince of the Sun [1968], by Isao Takahata;
Panda and the Magic Serpant [1958], by Taiji Yabushita and Kazuhiko Okabe;
Garden of Words [2013] and Voices of a Distant Star [2003], by Makoto Shinkai.
The screenings will be complemented by an array of community-wide activities including the 'Otaku Exhibition' that celebrates the works of local and regional artists paying tribute to the anime culture.
Miyazaki began his animation career in 1961 and has directed 20 features including Spirited Away, Howls' Moving Castle, My Neighbour Totoro, Princess Mononoke and Castle in the Sky amongst others.
He announced his retirement in September.
The Ajyal Youth Film Festival will also include education, screenings, panels and workshops.
For more details oplease visit www.dohafilminstitute.com