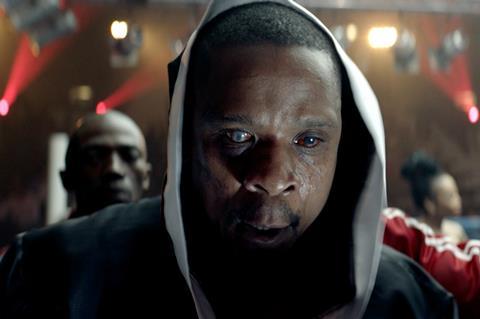 Morris Ruskin and Jordan Walker-Pearlman's new production and management company MoJo Global Arts will launch North American sales in Toronto on festival selection and boxing drama Knuckle City.
South African writer-director Jahmil X.T. Qubeka's film receives its international premiere in Contemporary World Cinema on Saturday Sept. 7 and stars Bongile Mantsai (Inxeba, Scandal) as a struggling boxer who battles the system and his corrupt younger brother with the aim of lifting his family out of poverty.
Layla Swart produced the film, which premiered at Durban International Film festival in July. Qubeka's Sew The Winter To My Skin played in Toronto last year, and Of Good Report screened in 2013.
Ruskin and filmmaker Walker-Pearlman founded MoJo in May and the company also specialises in finance and sales for completed films that highlight inclusion and diversity.
They recently announced a deal with Will Smith's Overbrook Entertainment to produce the TV docu-series Urban Youth Racing School, with several additional projects to be announced shortly.
Ruskin brokered the Knuckle City deal with Mayenzeke Baza and Pascal Schmitz of AAA Entertainment, who are handling international sales on the film. MoJo and AAA are also partnering on a slate of films shooting in South Africa.
"Knuckle City is riveting tale, shot in gripping style," said Ruskin. "Jahmil X.T. Qubeka is one of South Africa's most exciting directors and Layla Swart a phenomenal producer."
Added Baza, "Morris is part of my family, so I couldn't be happier for him to be looking after this film with us. It's another wonderful step in our business relationship."
Ruskin remains the majority owner of Shoreline Entertainment, although Sam Eigen and Steve Macy will continue to run the operation strictly as a sales and distribution business.
"I've brought the development titles and management clients over to MoJo," said Ruskin. "I made Ladies In Black with Sony, did a deal with Warner Brothers Germany, set up a TV show with Wolper, etc, all outside of Shoreline and felt I could expand my producing efforts more effectively outside of the Shoreline brand.
Screen understands MoJo, backed by several investors, may work with Shoreline on select projects, but will not attend markets as a formal seller like Shoreline. Occasionally it might represent sales titles but primarily will seek to sell off multiple territories to one company.