James Baldwin adaptation first on Pastel's production deal with Annapurna.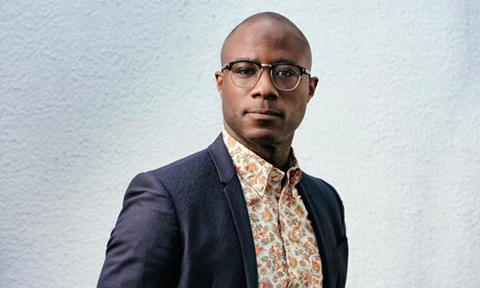 Barry Jenkins, riding high on the triple Oscar triumph of Moonlight, is lining up an October start on his next project If Beale Street Could Talk.
The project will mark the first under the two-year production deal announced earlier this year between Annapurna and PASTEL, the production label Jenkins set up with Adele Romanski, Sara Murphy, and Mark Ceryak.
Plan B, with whom Jenkins collaborated on Moonlight, is also on board If Beale Street Could Talk, which is based on the novel by James Baldwin and centres on a pregnant Harlem woman who races to prove her lover's innocence.
If Beale Street Could Talk is something of a passion project for Jenkins, who adapted the screenplay in 2013 around the same time he wrote Moonlight.
Baldwin's sister, Gloria Karefa-Smart, said: "We are delighted to entrust Barry Jenkins with this adaptation. Barry is a sublimely conscious and gifted filmmaker, whose Medicine For Melancholy impressed us so greatly that we had to work with him."
"James Baldwin is a man of and ahead of his time," Jenkins said. "[H]is interrogations of the American consciousness have remained relevant to this day. To translate the power of Tish and Fonny's love to the screen in Baldwin's image is a dream I've long held dear. Working alongside the Baldwin Estate, I'm excited to finally make that dream come true."
Moonlight won three Oscars last February: best film, best adapted screenplay for Jenkins and Tarell Alvin McCraney, and best supporting actor for Mahershala Ali.
Jenkins is writing and will direct for Amazon Studios a series on the Underground Railroad, the network used by African-American slaves in the 19th century to escape to free states. The series will be based on Colson Whitehead's book, The Underground Railroad.