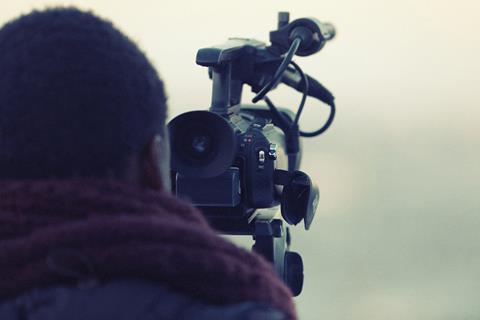 More than 100 individuals have contacted Women in Film and Television to lay bare their experiences of sexual harassment, bullying and abuse of power (reports Broadcast).
The testimonies were received in a single month after the trade association called for people to share their stories, on the back of the Harvey Weinstein-led sexual abuse scandal that has engulfed Hollywood.
"Some people have been going through utter hell and have left the industry because of bullying, sexual harassment and various power plays," WFTV chief executive Kate Kinninmont told Broadcast.
"A lot of it took place early in people's careers, and at the root of it there is usually a senior individual versus a vulnerable person. It is about bullying and abuse of power."
The confidential submissions came from freelancers and fulltime staff. The majority were women working in TV rather than film, due to the female-skewing nature of the industry.
Next steps
The testimonies will inform industry-wide guidelines compiled by WFTV, Directors UK, the BFI and Pact to "professionalise the industry".
"It is important that these behavioural guidelines mean everyone knows what the next path will be if people break the rules. These issues have been seen as a grey area, and we need to make them a zero-tolerance area," said Kinninmont.
Labour MP Harriet Harman has joined forces with WFTV, actors union Equity and pan-industry union Unite in a bid to combat sexual harassment and bullying in the workplace.
The former leader of the opposition chaired a roundtable, attended by representatives of the trade bodies, earlier this week to establish best-practice guidelines that can be used across multiple industries.
Harman, whose memoir A Woman's Work was published earlier this year, is also leading a government select committee to address the growing problem.
WFTV chief executive Kate Kinninmont, who attended the roundtable, said the guidelines will provide support for anyone who has suffered abuse.
"I don't remember so much energy and thought being put into the welfare of all the people in the industry before," she said. "It isn't just about women; it is also about men, who are more likely to be bullied, while women are more likely to be sexually harassed."
Channel 5 debate
Meanwhile, Channel 5 is raising awareness of the issue among viewers via a live debate. The broadcaster has commissioned ITN Productions to deliver #MeToo, an hour-long special about sexual harassment that will air on 22 November.
Spanning the allegations that have emerged from Westminster and Hollywood, the show will feature appearances from high-profile guests in front of a studio audience of rape survivors, lawmakers, support workers, voluntary organisations and journalists.
It will air after Catey Sexton's 90-minute film Raped: My Story, in which 10 individuals share the devastating impact that their assault had on their lives. The doc is made by Lambert Productions.
Elsewhere, Bafta is holding a series of bullying and harassment focus groups with employers and employees from the industry that will be headed by equality and diversity specialists Challenge Consultancy.
Feedback from the groups are to feed into the industry-specific guidelines being compiled by the BFI, WFTV and other organisations.
Meanwhile, the Edinburgh International TV Festival is looking to tackle the issues through its TV: A Culture of Abuse? panel on 8 December at Soho Theatre.
The session will examine wider issues around harassment, and the practical steps organisations and individuals can take to navigate inappropriate behaviour in the workplace, out of hours and on location.
To contact WFTV, email: metoo@wftv.org.uk