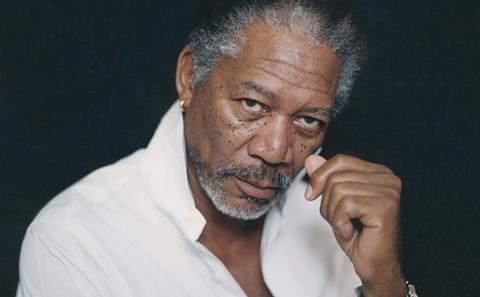 Morgan Freeman will star as former US secretary of state General Colin Powell for Hyde Park Entertainment and Revelations Entertainment.
Reggie Hudlin will direct from a screenplay by Ed Whitworth, with Hyde Park's Ashok Amritraj producing alongside Lori McCreary, Freeman's business partner at Revelations. Priya Amritraj and Addison Mehr of Hyde Park and Freeman and Kelly Mendelsohn of Revelations will serve as executive producers.
Powell charts the life and career of the man who rose through the military to the rank of general and became the first African American US secretary of state, serving under George W. Bush.
The film leads up to Powell's 2003 speech to the United Nations on Iraq, when he alleged Saddam Hussein's regime was hiding weapons of mass destruction and pressed the case for war. Powell later said he regretted the speech after no hard evidence of hidden weapons came to light.
"When you think of the world's leading actors and statesmen, Morgan Freeman and Colin Powell, respectively, are at the top of those lists," Amritraj said. "I feel incredibly fortunate to produce a film that shares a pivotal moment in Secretary Powell's extraordinary career, and to have such a wonderful actor as Morgan in the role."
"We are proud to be a part of a project that shines a light on the incredible legacy of Colin Powell," Freeman and McCreary added.
Hudlin's recent credits include Marshall, the Chadwick Boseman vehicle that opened last weekend. Whitworth's recent credits include Reykjavik, which is set up at HBO Films, with Baltasar Kormakur attached to direct, Michael Douglas attached to star, and Scott Free and Participant set to produce.