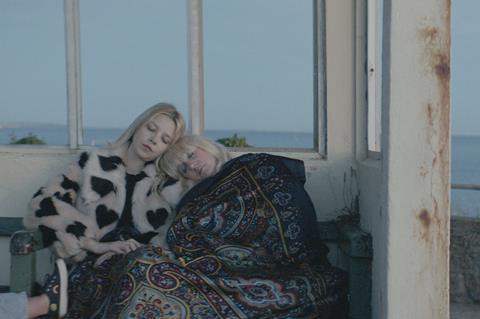 UK based Moviehouse Entertainment has taken on sales duties for Hurt By Paradise, the debut fiction feature from director, Greta Bellamacina, starring Jaime Winstone, Nicholas Rowe and Veronica Clifford.
Produced by Robert Montgomery and written by Bellamacina and Sadie Brown, the film follows the comedic adventures of a struggling poet and single mother (Bellamacina) and her friendship with her babysitter – a failed actress, played by Brown.
Hurt by Paradise was nominated for the Michael Powell Award for Best British Feature Film at Edinburgh and for Best UK Feature Film at Raindance.
The film is described by its director as "a poetry comedy." The Edinburgh Film Festival called the film, "Woody Allen meets Frances Ha in this new British comedy drama… this is a skilfully observed tale of friendship and family with a refreshingly understated sense of humour".
It will be released in UK cinemas in May 2020 through Iheartcinema and Miracle Communications.
Alongside her work as a screenwriter and director, Bellamacina is also a poet and author and has just released her latest book of poetry, Tomorrow's Woman, published by Andrews McMeel, in the UK and USA.
Moviehouse will introduce the film to distributors in Berlin.