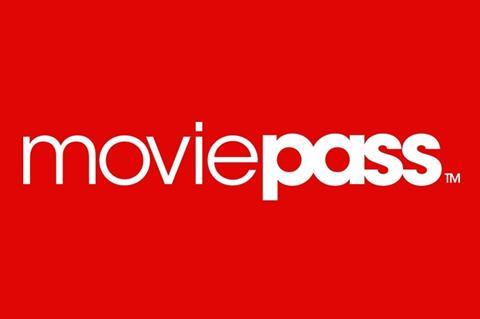 Months after be was promoted to executive vice-president of MoviePass, Khalid Itum is departing the tumultuous theatrical subscription venture.
MoviePass co-founder and CEO Mitch Lowe will take over day-to-date operations. Khalid, who rose to his most recent role at the company in late 2018, hinted in January that the company might bring back a version of its infamous– and discontinued – "unlimted" plan, whereby members were able to watch one film a day for a $9.95 monthly fee.
On Wednesday (13) the company issued the following statement: "As previously stated, MoviePass has moved in a new strategic direction, and will be refocusing our business model to create a more closely connected relationship between our subscription service and original content production unit, MoviePass Films.
"This strategic shift has been accompanied by changes within the company. Khalid Itum will be leaving MoviePass to pursue his entrepreneurial and travel pursuits. Mitch Lowe will assume all of Itum's roles and responsibilities, effective March 15. Several roles and individuals within MoviePass, including Joey Adarkway and Jake Peterson, are transitioning from full time employees to contracted consulting roles based on this directional shift."
Last week the company announced a strategic directional shift in a bid to become viable "without dependence on studios or exhibitors".
The new direction will focus on "technological innovation" and content production through producer MoviePass Films, the joint venture between MoviePass parent company Helios And Matheson Analytics Inc and Emmett Furla Oasis Films, and entertainment portal and advertising service Moviefone, which Helios And Matheson Analytics Inc acquired from Verizon Media.
Yesterday parent company Helios And Matheson Analytics Inc revealed in a regulatory filing that it was restating its last quarterly results after internal controls led to the company wrongly reporting $81.3m quarterly revenue instead of $74.7m.