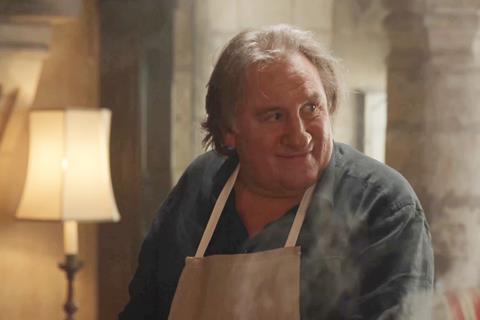 MPM Premium has boarded sales on Slony Sow's French-Japanese culinary comedy Umami starring Gérard Depardieu for a market premiere launch at the Unifrance Rendez-Vous in Paris (January 11-17) this week.
Depardieu plays a star chef in search of the ultimate dish encapsulating the taste of umami, the so-called fifth taste after salty, sweet, sour and bitter. The challenge raises old demons over a failed bowl of noodles early on in his career.
Shot in the Loire Valley region of France as well as Japan, the feature reunites Depardieu with long-time acting partners Sandrine Bonnaire and Pierre Richard.
Japanese cast members include pop star and actress Kyōko Koizumi, actress Eriko Takeda and veteran actors Kyôzô Nagatsuka and Akira Emoto.
It is French director Sow's second feature after Parisiennes, which starred Takeda as a Japanese writer who travels to Paris in search of inspiration for her next novel.
Depardieu previously appeared in Sow's short films Winter Frog and Crystal Frog, following the personal life ups and downs of a French winemaker.
MPM Premium has also recently acquired international sales for Ali Asgari's Until Tomorrow, which is due to world premiere in the Berlinale's Panorama section in February.
It revolves around a young single mother who turns to desperate measures to hide her illegitimate child from her parents when they visit.
It is the Iranian director's second feature after Disappearance which world premiered in Venice's Horizons sidebar in 2017 and also played in Toronto's Discovery section.
The company is also gearing up for the world premiere the drama Eami by Paraguayan director Paz Encina, which will debut in competition in the online International Film Festival Rotterdam.