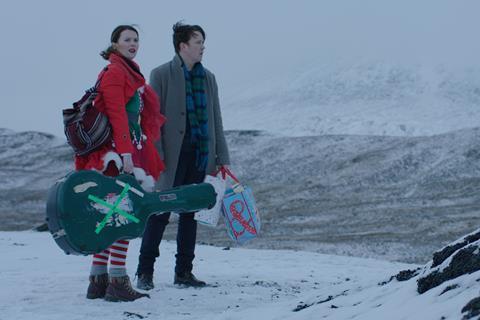 New sales company Mrs Smith has acquired worldwide sales rights to Perfect Strangers, an upcoming romantic comedy from Bafta-nominated filmmaker Ryan Hendrick.
It marks one of the first acquisitions for LA-based Mrs Smith, which has been established by Priscilla Ross Smith, a former international sales and acquisitions executive for Clear Horizon and Archstone Distribution.
Mrs Smith will introduce Perfect Strangers to buyers during the upcoming Toronto International Film Festival.
The film centres on two strangers who become stranded in the remote Scottish Highlands after both suffering heartbreak and team up in an effort to make it home in time for Christmas. It stars upcoming actors Natalie Clark and Kenny Boyle alongside Sylvester McCoy (The Hobbit), Clare Grogan, Sanjeev Kohli, Frazer Hines and Caitlin Blackwood.
Perfect Strangers is based on Hendrick's short film of the same name, which was selected for Cannes in 2015 and nominated for a Scottish Bafta.
The feature was written by Hendrick and Clare Sheppard, and produced by David Newman for Magic Monkey Films. Finance comes from Apollo Informal Investments and Moonglass Music.
Filming took place in January 2020 and post-production is due to be completed this week after having to adapt during the pandemic.
"It has been a challenge to rethink our entire process for this film," said Hendrick. "The entire post team had intended to work under one roof together. Instead we've all been working remotely at home. Apart from the occasional wifi drop out, we've managed to adapt rather well."
The filmmaker said a Christmas release was being planned in response to the virus crisis. "We decided to bypass the festivals and go straight for release due to the sheer lack of festive films of this year due to the pandemic," Hendrick told Screen.
The sales deal between Mrs Smith and Magic Monkey Films was negotiated by Zero Gravity Management's Leon Clarance.
Mrs Smith, which has a European office in France, recently launched horror label The Coven with first acquisition Pacifico, a $10m Spanish sci-fi horror directed by Gonzalo Gutierrez. Sales will commence during TIFF.