EXCLUSIVE: SVOD service secures exclusive global distribution rights to epic Locarno winner.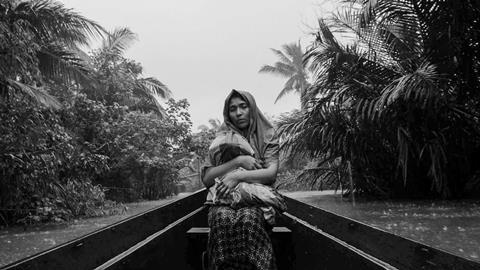 Video-on-demand service MUBI has acquired the first exclusive global distribution rights to Lav Diaz's five-and-a-half-hour epic From What Is Before.
Securing a 30 day rights window, this acquisition marks a significant deal for the SVOD service and marks a continuation of its relationship with the award-winning indie Filipino film director.
The deal makes the 338-minute film available to audiences around the world and in France later this year.
Shot in black and white, the film revolves around the lives of poor villagers in one of the most remote regions of the Philippines before Martial Law was declared in 1972 by dictator Ferdinand Marcos.
According to Diaz, the film is loosely based on real events and characters, and examines "how an individual and collective psyche responds to extreme and mysterious changes in the social and physical environment".
The film won the Golden Leopard at last year's Locarno Film Festival and recently screened at the Istanbul Film Festival.
MUBI founder and CEO Efe Cakarel said: "We are long time admirers and supporters of Lav Diaz's work and are thrilled to be bringing his latest masterpiece to our members worldwide.
"Moreover, we're excited to be working with an innovative and contemporary auteur to provide a unique (and global) platform for an outstanding film."
Diaz added: "I'm happy that From What Is Before will receive its global premiere on MUBI. It's important as a film maker to have partners like MUBI that support cinema."
Previously, Diaz's Kagadanan sa Banwaan ning mga Engkanto (Death in the Land of Encantos) was the closing film of the Orizzonti section at the Venice Film Festival in 2007, where it was awarded a Golden Lion Special Mention; and his 2013 film Norte, the End of History was screened in the Un Certain Regard section of the Cannes Film Festival.
From What Is Before launches globally on MUBI today (April 23) and will be available on the service for audiences worldwide to watch for 30 days.
MUBI is available in more than 200 countries around the world, across multiple devices, with offices in London, San Francisco, Munich and Istanbul. Everyday a new hand-picked film is introduced and made available to watch for 30 days. At any time there are 30 films from which to choose.