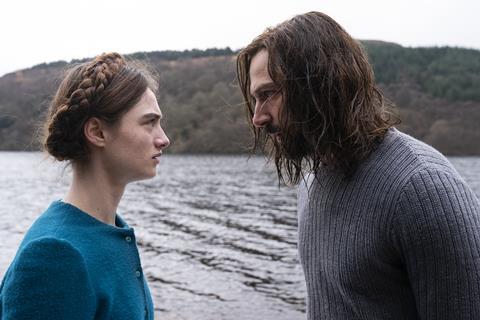 Streaming service and theatrical distributor MUBI has acquired UK and Ireland rights to Małgorzata Szumowska's The Other Lamb from TrustNordisk.
MUBI has picked up both theatrical and streaming rights to the psychological drama, which marks the English-language debut of the Polish director.
The film, which premiered at Toronto, stars Raffey Cassidy as a girl born into an all-female religious group, led by a man known only as Shepherd (Michiel Huisman). After getting to know an outcast wife (Denise Gough), the girl begins to question the reality around her.
Producers are David Lancaster and Stephanie Wilcox of Rumble Films (Whiplash) with Aoife O'Sullivan and Tristan Orpen Lynch of Subotica (Miss Julie) and Danish producer Marie Gade Denessen of Zentropa, in co-production with Umedia. Catherine S. McMullen wrote the script.
Executive producers are Julia Godzinskaya, Will Norton and Sophie Vickers of Rooks Nest Entertainment and Jon Shiffman and Andrew Schwartzberg of Rumble Films. Backers of the official Irish-Belgian co-production include Screen Ireland.
The Other Lamb previously sold to IFC Midnight for North America.
Szumowska previously directed In The Name Of, Body and Mug. Cassidy was named a Screen Star of Tomorrow in 2013.
Other upcoming MUBI releases include Kleber Mendonça Filho's siege thriller Bacurau, Luca Guadagnino's The Staggering Girl, Diao Yinan's The Wild Goose Lake and Pablo Larrain's Ema.