EXCLUSIVE: Previously agreed deal was cancelled earlier this year due to legislation imposed by the Chinese government.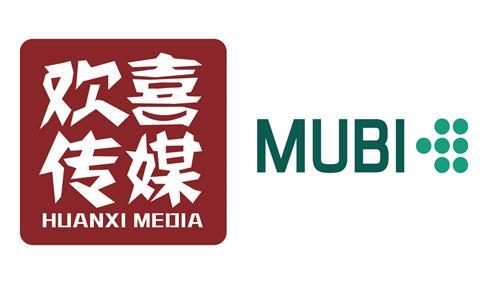 Chinese media investment firm Huanxi Group is investing $2m in online subscription streaming service MUBI.
The deal was submitted to the Chinese stock market earlier this week and was officially confirmed this morning (Nov 11).
It comes roughly six months after the two companies were forced to abandon a previous $50m agreement that would have seen them jointly launching a subscription service in China, MUBI China, a plan which has now been shelved.
Speaking to Screen, MUBI founder and CEO Efe Cakarel explained that the previous deal fell apart due to regulations imposed by the Chinese government that placed restrictions on foreign companies operating in the Chinese digital market.
"While we were closing the previous deal in January, the Chinese market became extremely difficult for us to operate in as a foreign entity. The Chinese government had taken a stance saying that they didn't want foreign-owned media distribution companies in their country, that made it impossible for us to launch in China," Cakarel explained.
In February 2016, the Chinese government introduced new legislature that tightened restrictions on online content services operated by foreign companies. The move saw both Apple's iTunes store and Disney's DisneyLife service removed from the Chinese market.
Cakarel emphasised that despite the cancellation of the previous agreement, his company's relationship with Huanxi has remained healthy, and that they had continued to discuss Huanxi "making a strategic investment in MUBI".
Today's $2m investment values MUBI at $125m; Huanxi takes a 1.6% stake in the company.
A further aspect of the deal will see MUBI provide consultation on Huanxi launching its own subscription service in China, which it is developing with Hong Kong-based telecoms and media conglomerate PCCW.
Business growth
MUBI is now looking to secure a significant round of funding in the new year to fuel growth, particularly in the side of the business that acquires content.
At Cannes this year, MUBI struck a deal for US and UK rights to Un Certain Regard winner The Happiest Day In The Life Of Olli Maki, and is plotting a traditional theatrical release for the Finnish Oscar hopeful followed by an exclusive digital release on its platform. "We are very committed to theatrical," emphasised Cakarel.
Furthermore, MUBI and Huanxi plan to collaborate on the distribution of Chinese content outside of China. This could be on MUBI's online streaming service, though details are yet to be finessed.
"There's a huge Chinese audience outside of China that are really interested in the films coming out of the country," Cakarel commented.