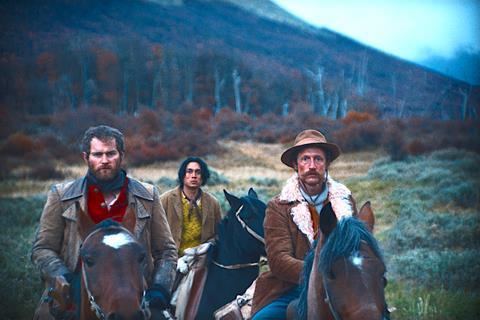 Distributor and streaming platform Mubi has acquired Felipe Gálvez' Cannes Un Certain Regard title The Settlers for North America, UK, Latin America, Turkey, Germany, Austria, Switzerland, Italy, Benelux and India from mk2 Films.
It will be released theatrically in the US and UK, with additional territories with release plans to be announced soon.
Gálvez's feature debut is an English-language western that unfolds around a rich landowner in 1901 Chile who hires three horsemen to mark out the perimeter of his extensive property and open a route to the Atlantic Ocean across vast Patagonia. The expedition is composed of a young Chilean mestizo (a person of mixed European and Indigenous American ancestry) and an American mercenary led by a reckless British lieutenant.
The cast includes Camilo Arancibia, Mark Stanley and Benjamin Westfall.
Gálvez' short Rapaz played in Cannes Critics' Week in 2018.
The film was produced by Giancarlo Nasi of Santiago and Los Angeles-based Quijote Films, with Benjamín Domenech, Santiago Gallelli and Matías Roveda's Buenos Aires outfit Rei Cine, and UK producer Emily Morgan's Quiddity Films, Cine Sud's Thierry Lenouvel from France and Italian-born, Taiwan-based Stefano Centini of Taipei's Volos Films.
It was co-produced by Katrin Pors, Eva Jakobsen, Mikkel Jersin, Kristina Börjeson, Anthony Muir, Ingmar Trost and Fernando Bascuñán. Further co-producers are Snowglobe (Denmark), Film I Väst (Sweden), Sutor Kolonko (Germany), in association with Finite Films (UK), mk2 Films (France), and Dulac Distribution (France).