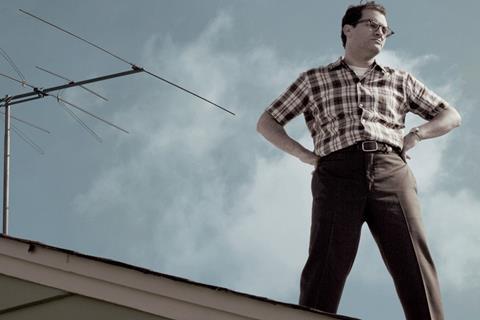 MUBI has signed its first multi-year, multi-territory studio deal, with NBCUniversal.
The deal will license select NBCUniversal films for 11 territories: UK, Ireland, Germany, Austria, Switzerland, France, Sweden, Denmark, Norway, Finland, and The Netherlands.
The number of titles available for 2018 hasn't been confirmed, but Mubi handpicked the titles. They include films such as Lust, Caution, Being John Malkovich, Touch of Evil, Videodrome, Mall Rats, Andromeda Strain, Minnie & Moskowitz, and Double Indemnity.
The deal covers a selection of Hitchcock films, including Vertigo, Rear Window, Rope, Frenzy and Shadow Of A Doubt, which will be part of a Hitchcock retrospective on MUBI starting in autumn 2018.
The first film to show on MUBI as part of the deal is The Coen Brothers' A Serious Man, which will launch on the platform (in most territories) on Christmas Day.
The deal is non-exclusive and terms were not disclosed.
MUBI's model is to offer its subscribers one film per day, available to stream for 30 days. So at any time MUBI's subscribers can watch 30 curated films.
Mubi did its first studio licensing deal with Sony in 2015, followed by Paramount. Both of those pacts were for the UK only.
"This deal is our big investment for content in Western Europe," MUBI founder and CEO Efe Cakarel told Screen. Although studios usually work with bigger package deals, NBCUniversal was convinced that MUBI needed to carefully select its own titles.
"We will never sacrifice our curation and programming," added Cakarel. "Our goal is to show really great cinema, whether that's from a small production company in Manila or a big studio in LA."
"NBCUniversal has been a delight to work with. They have been very visionary and smart in their approach to digital," Cakarel added. "They have a joint venture with Snap, that kind of deal is really cool and innovative, these guys are really intelligent."