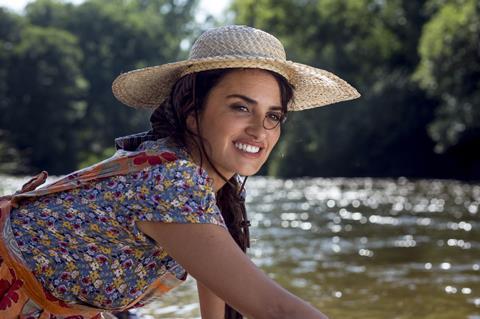 Streaming service Mubi has secured a deal with Pathé that will see more than 20 titles added to its platform in the UK and Ireland.
The agreement covers Pathé's entire Pedro Almodóvar library including Pain And Glory, which was nominated for two Oscars and saw Antonia Banderas win the best actor prize at Cannes last year.
Other notable directors with films in the deal include Steve McQueen, François Ozon, Jane Campion and Ava DuVernay. Mubi will make Pain And Glory available exclusively on its platform from Friday (June 19).
The move bolsters Mubi's offering at a time when audiences have increasingly turned to streaming services as a result of cinema closures due to the Covid-19 pandemic. Mubi's subscribers grew 65% in the UK in the first quarter of 2020.
Recent multi-territory acquisitions for Mubi have included Werner Herzog's Family Romance, LLC. and Xavier Dolan's Matthias & Maxime.
The streamer also partnered with Curzon to bring Portrait Of A Lady On Fire and The Souvenir to the service shortly after their theatrical runs, with both titles available as part of its recently-launched Library section, giving access to hundreds of films for its members at no additional cost.
Earlier this year, Mubi struck a deal with Sony Pictures Television India to add 100 feature films to its dedicated international cinema channel, Mubi World.
Titles in the Pathé deal include:
8 Women (François Ozon, 2002)
All About My Mother (Pedro Almodóvar, 1999)
Bad Education (Pedro Almodóvar, 2004)
Broken Embraces (Pedro Almodóvar, 2009)
Hunger (Steve McQueen, 2008)
I'm So Excited (Pedro Almodóvar, 2013)
In The Cut (Jane Campion, 2003)
Live Flesh (Pedro Almodóvar, 1997)
Lolita (Adrian Lyne, 1997)
Pain And Glory (Pedro Almodóvar, 2019)
Ratcatcher (Lynne Ramsay, 1999)
Rescue Dawn (Werner Herzog, 2006)
Selma (Ava Duvernay, 2014)
Showgirls (Paul Verhoeven, 1995)
Swimming Pool (François Ozon, 2003)
Talk To Her (Pedro Almodóvar, 2002)
The Diving Bell And The Butterfly (Julian Schnabel, 2007)
The Skin I Live In (Pedro Almodóvar, 2011)
The Wind That Shakes The Barley (Ken Loach, 2006)
Tie Me Up, Tie Me Down (Pedro Almodóvar, 1989)
Volver (Pedro Almodóvar, 2006)
Youth Without Youth (Francis Ford Coppola, 2007)