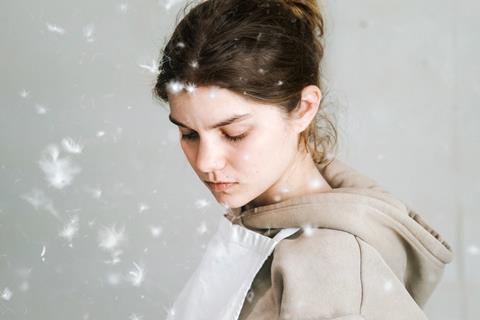 Music Box Films has struck a deal for US rights to Xavier Giannoli's French mystery The Apparition at the EFM in Berlin.
The film drew more than 150,000 admissions in its first week of release in France earlier this month and marks Giannoli's follow-up to multiple Cesar winner Marguerite.
The Apparition stars Vincent Lindon (The Measure Of A Man, Rodin) as Jacques, a grieving journalist hired by the Vatican to investigate an alleged saintly apparition in a small French village.
Upon his arrival, the reporter meets the young woman (Galatea Bellugi) who claims to have witnessed the apparition of the Virgin Mary. Jacques questions his beliefs when he is caught in between clergy and skeptics.
Music Box Films plans a theatrical rollout of The Apparition in late 2018, followed by home entertainment platforms. Music Box president William Schopf negotiated the deal with Tanja Meissner of Memento Film International, with whom Music Box collaborated on Martin Provost's The Midwife. Memento Films International said it had sold out the film.
"The Apparition is both an gripping procedural drama and a profound study of faith," Schopf said. "Given our experience releasing spiritually themed films like Anne Fontaine's The Innocents and Pawel Pawlikowski's Ida, we are confident we can make this film a success with art house audiences and the faithful alike."
Music Box also holds US rights to Thomas Struber's Berlinale Competition premiere and romantic drama In The Aisles. Our Blood Is Wine, the first film on which Schopf served as executive producer, premiered in the festival's Culinary Cinema section.