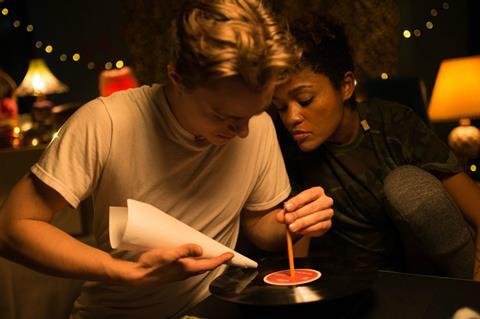 Music Box Films has acquired US rights to Kirill Mikhanovsky's Give Me Liberty, which screens in Directors' Fortnight and has been trimmed by 15 minutes from the original version that screened in Sundance.
The film follows a young Russian immigrant over the course of one day as he drives a medical transport van for people with disabilities in Milwaukee. Alice Austen wrote the screenplay and produced.
Music Box plans a theatrical release this summer on the dark comedy, which will receive its New York premiere in June as the Centerpiece film at BAMcinemaFest.
"Kirill and Alice have created a visceral and compassionate film with an unconventional comic streak that uniquely captures the spirit of people in communities we rarely see in film and television," said Music Box Films president William Schopf. "We are thrilled to be working with them and are looking forward to bringing this film to theaters."
"The making of Give Me Liberty has been a wild ride, and it's time to take it on the road of national distribution," said Mikhanovsky. "We are thrilled to announce that the driver for this very exciting ride will be Chicago-based Music Box Films. They wooed us with their love for the film and their dedication to ensuring Give Me Liberty is seen by as wide an audience as possible. We can't wait to see the film arrive in American theaters in late summer."
Schopf brokered the deal with CAA Media Finance. Wild Bunch handles international sales.