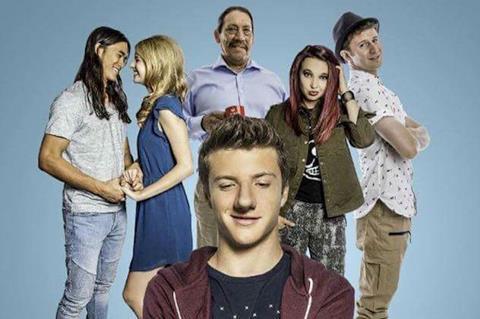 Myriad Pictures has bolstered its Cannes slate with international rights to Mosaic Entertainment's #Roxy, a modern-day retelling of the Cyrano de Bergerac play.
The teen rom-com based on the classic French play Cyrano De Bergerac stars Jake Short, Sarah Fisher, Booboo Stewart, and Danny Trejo.
Instead of love letters and secret balcony trysts between the star-crossed lovers, #Roxy uses texting, tweets and Skype as its protagonists form of communication.
Michael Kennedy directed from a screenplay by Tony Binns, and Camille Beaudoin produced alongside Eric Rebalkin.
"This is a fresh take on the classic play with a group of very talented actors including Jake Short and Sarah Fisher," Myriad Picture president Kirk D´Amico said. "We are delighted to be selling this funny and smart comedy to the international distributors. We are also delighted to be working with this talented group of filmmakers including director Michael Kennedy."
"I've been a huge fan of Cyrano de Bergerac since I saw Gerard Depardieu play that character in the 1990 film," Beaudoin said. "We are so excited to be able to bring this story to a new generation in a fresh and funny way."
Producers rep Handshake Partners represents US rights and negotiated the deal with Myriad on behalf of Mosaic Entertainment.