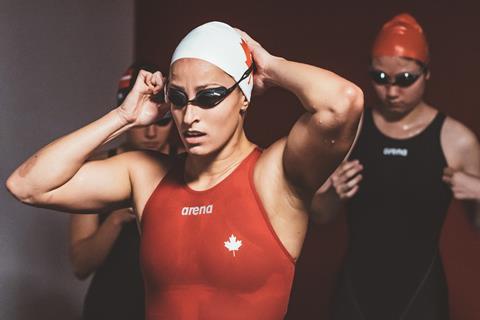 The producers of French Exit, No Ordinary Man and Nadia, Butterfly are among nominees for the 15th annual Indiescreen Awards announced by the Canadian Media Producers Association (CMPA).
The winners of both the Established Producer and Kevin Tierney Emerging Producer categories will be announced at a live virtual ceremony presented in partnership with Telefilm Canada as part of CMPA's Prime Time Online conference on February 10.
CMPA president and CEO Reynolds Mastin said despite the impact of the pandemic on the independent Canadian film sector, "this diverse group of incredible producers serve as an unmistakable reminder that the future of this industry remains bright".
The 2020 Indiescreen Awards nominees are:
Established Producer Award
Tanya Brunel & Jeremy Torrie (White Bear Films) – The Corruption Of Divine Providence
Trish Dolman (Screen Siren Pictures) and Christine Haebler (Terminal City Pictures) – French Exit
Jennifer Holness (Hungry Eyes Media) – Stateless
Lori Lozinski (Violator Films) – Sugar Daddy
Sarah Spring (Parabola Films) – No Ordinary Man.
Kevin Tierney Emerging Producer Award
Ana de Lara (Blue Lake Films) – All-In Madonna
Dominique Dussault (Nemesis Films) – Nadia, Butterfly (pictured)

Julie Groleau (Couronne Nord) – Jusqu'au Déclin (The Decline)
Caleb Ryan (Dos Gatos Negros Films) – Vagrant
Jake Yanowski and Charles Officer (Canesugar Filmworks) – Akilla's Escape.
Nominees were selected by two national juries, each comprising of yet-be-announced industry leaders. The juries will also select the winners.
The CA $10,000 (USD $10,147) Established Producer Award honours the filmmaking accomplishments and contributions to Canada's film production community of a producer or production team over the course of their career to date.
The CA $5,000 (USD $5,073) Kevin Tierney Emerging Producer Award was established in 2016 and recognises up-and-coming producers or production teams whose early career work indicates a bright career ahead.
To be eligible, nominees must have acted as lead producer on a Canadian feature that premiered in the 2020 calendar year.