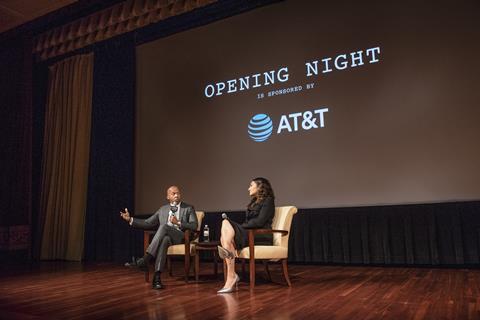 World premieres of Naomi Osaka and Cusp will bookend the 19th annual AFI DOCS, set to run from June 22–27.
Garrett Bradley's Naomi Osaka profiles the Japanese tennis ace and current US Open and the Australian Open title holder who was the first Asian woman to top the world rankings. Bradley will take part in a post-screening Q&A.
Parker Hill and Isabel Bethencourt's coming-of-age film and Sundance selection Cusp, which follows three teenage girls from a small Texas town over the course of a life-changing summer.
The centrepiece screening is Morgan Neville's Roadrunner: A Film About Anthony Bourdain, which will open Tribeca Festival on June 11 and is set to open in the US through Focus Features, which has set an exclusive theatrical release on July 16.
The AFI DOCS screening is set for June 25, which would have been the late raconteur, chef and traveller's 65th birthday.