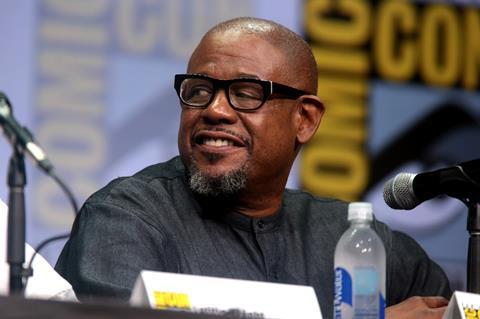 Chris Brancato, the co-creator of Narcos, is developing a prequel series to the film American Gangster.
Producer/writer Brancato, who now develops projects for ABC Studios, told Screen at the MIA market conference in Rome that the project is called The Godfather Of Harlem and is based on the life of mob boss Bumpy Johnson.
Describing the series, Brancato said: "It stars Forest Whitaker, he will play our lead character. It's essentially the prequel to the movie American Gangster.
"It's Harlem, the 1960s, a gangster named Bumpy Johnson was very close friends with Malcom X, so the show is about the collision of the criminal underworld and the civil rights movement. It's an opportunity to examine some of the things that are going on racially right now, but through the prism of the past."
The series is set five years before the events of the Ridley Scott film starring Denzel Washington and Russell Crowe.
The script has been written, and Brancato is talking to Kendrick Lamar about providing the music.
He said that when this is finalised they will take the project out to market. If the projects sells, Netflix, Amazon or Hulu are potential destinations.
Brancato, who was speaking on a panel with Evan Katz (24) and Frank Spotnitz (Medicini: Masters Of Florence) at the MIA Market event, also told Screen he was working on the script for the third Sherlock Holmes film starring Robert Downey Jr.
The showrunner left Narcos after one series to run Of Kings And Prophets for ABC Studios, which was cancelled after three episodes. His current role at ABC Studios is developing projects for Netflix and Amazon. "Even the big studios in Hollywood understand that you have to produce for those markets," he said.