The director, producer and star of Sundance sensation The Birth Of A Nation is among honourees at the pioneers showcase set for April 22.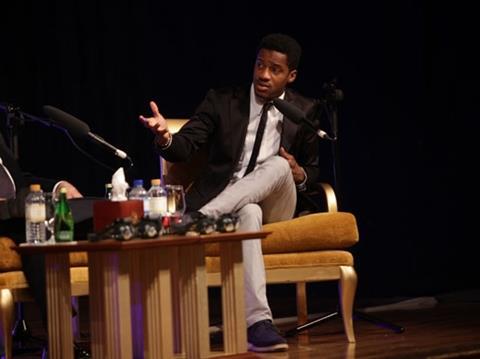 The Tribeca Disruptive Innovation Awards are held in collaboration with Harvard professor and father of the theory of disruptive innovation Clay Christensen and the Disruptor Foundation.
Festival co-founder Craig Hatkoff is the chief curator of the awards, designed to honour pioneers whose work has had a significant impact on such areas as media, healthcare, social justice, education, politics, sports, and philanthropy.
Past honourees have included Twitter founder Jack Dorsey, Kanye West, Uber, and Kickstarter.
The 2016 Lifetime Achievement Awards will go to British architect and designer of The Rolling Bridge, Thomas Heatherwick, and Kenya Wildlife Service chair and conservationist, Dr. Richard Leakey.
The 2016 honourees include: film-maker Nate Parker for the Theodore Parker Prize; Charity Water founder and CEO Scott Harrison; American Civil Liberties Union executive director Anthony D. Romero; The Cove director Louie Psihoyos; and environmental social scientist Professor Jennifer Jacquet.
Click here for the full list.