The Sundance Film Festival's man of the hour will receive the CinemaCon Breakthrough Director of the Year Award in Las Vegas on April 14.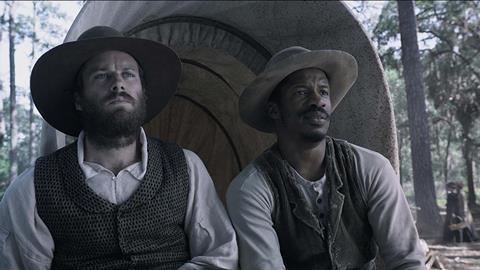 Parker wrote, directed, produced and starred in The Birth Of A Nation, the slave revolt drama that premiered amid the #OscarsSoWhite controversy to spark a $17.5m worldwide rights deal.
Fox Searchlight prevailed over a higher bid from Netflix to secure distribution rights and will release the grand jury and audience award winner from Park City on October 7 in what insiders are already calling a shoo-in for a best picture Academy Award nomination come January 2017.
"Following its Grand Jury Prize and Audience Award at the 2016 Sundance film festival, Nate Parker's The Birth Of A Nation will surely bring movie-going audiences to their feet when it is released October 7th," said CinemaCon managing director Mitch Neuhauser.
"A pure labour of love and a film that shows the true passion necessary to craft it, we are honoured to present such an outstanding filmmaker with this years CinemaCon Breakthrough Director of the Year Award."
CinemaCon is set to run from April 11-14 at Caesars Palace in Las Vegas.