UPDATE: The CEO and president of AMC Entertainment has waded into the spat between the head of the theatre owners' lobby group NATO and 21st Century Fox CEO James Murdoch.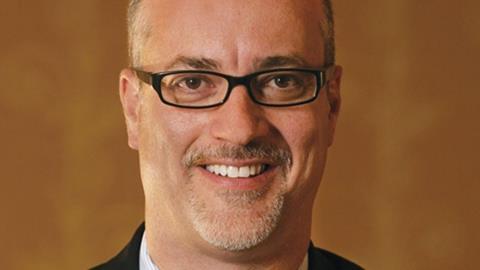 Adam Aron on Friday told The Hollywood Reporter that "carefully considered reform is always worth evaluating" and took NATO to task for what he called "condescending and gratuitous" remarks aimed at Murdoch.
PREVIOUS STORY: National Association Of Theatre Owners (NATO) chief John Fithian has delivered a stinging rebuke following comments by the 21st Century Fox CEO about "crazy hold-backs".
The head of the theatre owner's lobby group (pictured) responded after Murdoch spoke at an investor conference in Manhattan this week.
"We have to think about these crazy hold-backs that theatre owners put in place — these blackout periods," said Murdoch.

"A customer really doesn't care that there's this National Association Of Theatre Owners that wants members to have exclusive access to films for about 90 days before they move to other venues."

He went on to tell attendees at the Goldman Sachs Communacopia conference that it was incumbent on studios to price films "in a smart way" and do something about windowing, including the possibility of electronic sell-through.
"There are a lot of changes over the next couple of years that are going to be very exciting for the film business."
In a reply to Deadline Hollywood, Fithian said: "Because Mr. Murdoch is new to the film business and seems to be in a bit of a rush, we'd like to help him get the record straight."
Fithian said that while the window between theatrical release and successive platforms was not set by NATO but negotiated by studios and exhibitors, it remained an important part of the business.
He added that the lobby group has previously called for a dialogue on "more sophisticated release models that might grow the pie for everyone" and that Murdoch should take care not to undermine the trust established between Fox and exhibitors.