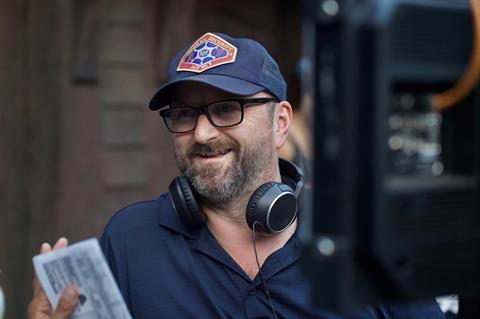 Highland Film Group is handling worldwide sales at AFM on upcoming action horror The Lair, which Neil Marshall will direct from his original screenplay.
Marshall, whose credits include recent Fantasia International Film opener The Reckoning, The Descent, Dog Soldiers, and Hellboy, will also produce the Neil Marshall / Scarlett Productions Ltd project.
The Lair is currently out to cast and has been earmarked for a spring production start.
The story centres on a downed Royal Air Force pilot who escapes a terrifying bunker in Afghanistan containing mutant man-made biological weapons, and unwittingly brings the creatures back to a US Army base.
"If The Reckoning was a gothic drama in testament to the power and resilience of women, then The Lair is my true return to full-blooded horror and intense genre action in the style of Dog Soldiers, The Descent and Doomsday," said Marshall.
"I'm making something scary as hell, pulse-pounding and great fun. This is a crowd pleaser. An adrenaline pumping roller-coaster ride. Spectacular and loud; inspired by classic genre movies like Aliens, Predator and The Thing and their incredible use of practical creature FX."
The British filmmaker's The Reckoning opened the virtual Fantasia International Film Festival in August. Shortly after that, Marshall and his fiancée and that film's star Charlotte Kirk were involved in reports concerning the departure of NBCUniversal vice-chairman Ron Meyer.
Highland Film Group's production and sales slate includes Panama starring Cole Hauser and Mel Gibson; Randall Emmett's Wash Me In The River starring Robert De Niro, John Malkovich, and Taylor Kitsch, and Midnight In The Switchgrass with Bruce Willis, Megan Fox, and Machine Gun Kelly; and Ambush starring Aaron Eckhart.